'The face of French learning'
By Janet Harron | May 24, 2013
Part of an ongoing special successful student feature in the lead up to spring convocation 2013.
Being a successful student has quite literally transformed Scott Tobin's life.
Growing up in Kippens on the island's west coast, Mr. Tobin entered Memorial's Faculty of Arts with the security provided by the $20,000 Poole Family scholarship and confident in his choice of French as a major.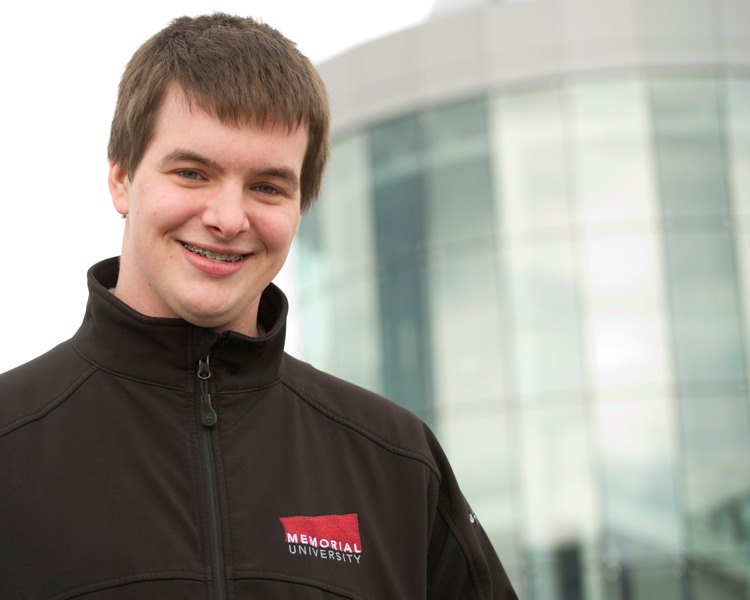 However, tragedy threatened to derail his first year of university when his father Glenn died unexpectedly of a heart attack at the age of 52. Mr. Tobin returned to his studies two weeks after the funeral. He said he went through what he calls "a very difficult time" before he turned his life around.
Subsequent to his father's premature death, Mr. Tobin underwent extensive medical testing. His doctor discovered a potentially life-threatening high cholesterol level.
Mr. Tobin proceeded to lose more than 65 pounds and got his cholesterol under control while continuing to excel in his academic and extracurricular activities. In 2010 he attended the Frecker program in St. Pierre and became an active member of the French student society.
"It was at that point that I got really engulfed by my studies," he said. "My scholastic work gave me a focus and really helped me to cope with all the changes I was experiencing."
In his third year, Mr. Tobin was accepted to study in Nice, France, and travelled to 16 countries while based in Europe.
Now a board member of Canadian Parents for French and the Government of Canada's student ambassador for Memorial, Mr. Tobin is also preparing to attend the Faculty of Education in the fall. His experience has taught him that all students should be enpowered to learn French at their own individual pace. He hopes to "change the face of French learning" across the country.
Mr. Tobin will collect his bachelor of arts degree on Tuesday, May 28.