Robert Chafe named 2013 writer-in-residence
By Janet Harron | Aug. 21, 2013
Governor General's Award-winning playwright Robert Chafe will be the 2013 writer-in-residence at Memorial University.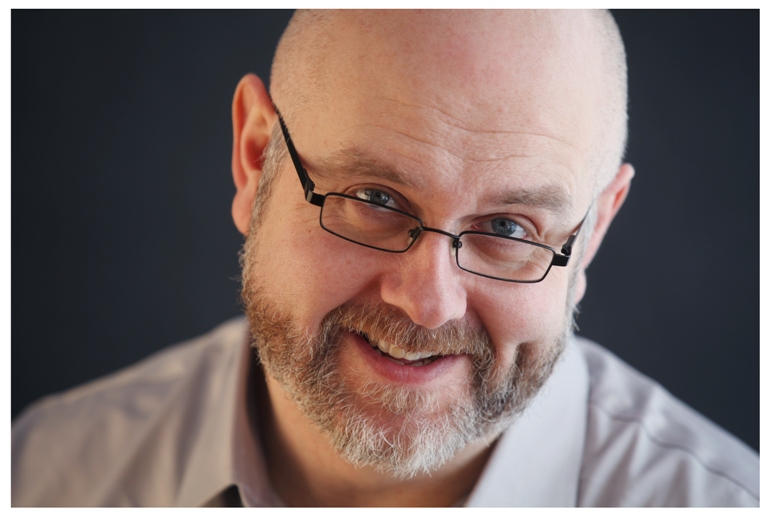 The author of 18 stage scripts, co-author of another 10 and the winner of numerous Newfoundland and Labrador Arts and Letters awards, Mr. Chafe is artistic director and playwright for Artistic Fraud of Newfoundland. He is also an alumnus of Memorial's Faculty of Arts, having graduated in 1996 with a BA in philosophy.
His plays include Oil and Water, Tempting Providence, Emile's Dream and Fear of Flight. Oil and Water, about the USS Truxton disaster and survivor Lanier Phillips, is scheduled to tour Canada in the winter of 2014.
"I couldn't be more thrilled to be writer-in-residence at Memorial," said Mr. Chafe. "I have a long and deep connection to the university, from my days as a student, right on up to my frequent stints as an instructor of playwriting with the English department. Memorial is where I found my community all those years ago: energetic emerging artists, many of whom would become my collaborators and very good friends.
"I've had the great fortune through my teaching engagements to meet the next generation of creative minds Memorial has to offer. This residency will allow me to deepen my relationship to the university and its students and community, while offering the much prized time and space to work on my own projects in development. I'm looking forward to an exciting and busy time this fall."
During his stint as writer-in-residence, Mr. Chafe will be writing drafts of two plays – a stage adaptation of Wayne Johnston's The Colony of Unrequited Dreams and his first opera libretto.
Dr. Lawrence Mathews is chair of the writer-in-residence search committee.
"We're very pleased that we've been able to get Robert as our writer-in-residence for this coming semester," said Dr. Mathews. "He's long-established his reputation as a prolific, innovative, and imaginative dramatist, and we're glad that this residency will give him the opportunity to work on an exciting new project while he mentors local writers and engages in other forms of community outreach. Robert will be our 17th writer-in-residence (and ninth Newfoundlander). This program has been very successful over the years, and we're confident that Robert will extend that tradition."
Mr. Chafe's first official outing as writer-in-residence will be at a public reading at 8 p.m. on Thursday, Sept. 26, at the Suncor Energy Hall, School of Music. All are welcome to attend and both admission and parking (in lot 15B) are free.
Mr. Chafe will be available for consultation with members of the university community and the general public beginning in early September. He will be located in A-3005 and will hold office hours on Mondays, from 2-5 p.m. He can be reached at rchafe@gmail.com or by calling 709-864-6942.
The position of writer-in-residence is funded by Memorial University's dean of arts and by the Canada Council for the Arts.