Teaching and Learning report recommends healthy campus
By Sandy Woolfrey-Fahey | Oct. 7, 2013
Together with the College of the North Atlantic (CNA), Memorial University has completed a comprehensive report highlighting the importance of a healthy campus as the university community works towards expanded inclusiveness.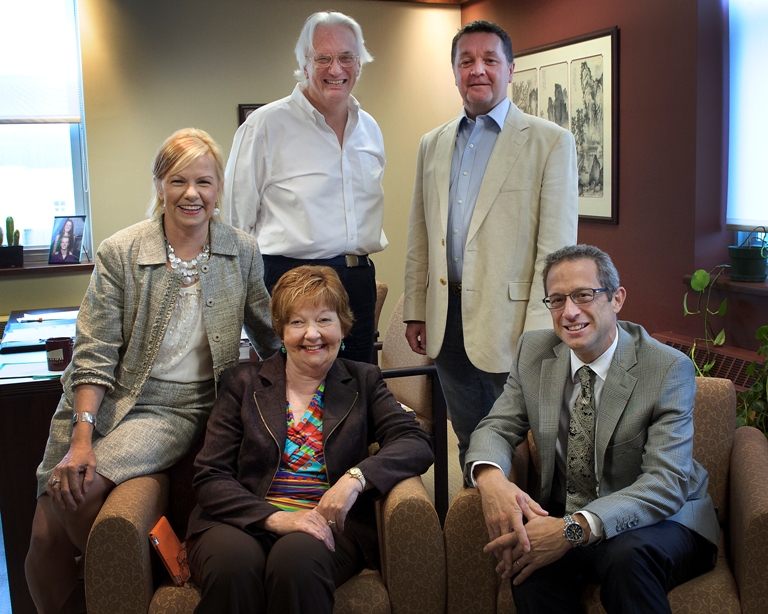 Accommodating Students with Individual Learning Needs Associated with Disabilities and/or Mental Health Issues was authored by Dr. David Philpott, a professor in Memorial's Faculty of Education, and Elizabeth Chaulk, CNA. It's a result of a collaborative discussion between members of both institutions and community stakeholders on responding to the needs of vulnerable learners. Researchers completed 265 individual consultations, as well as a literature review, and an environmental scan to identify key findings and priorities.
"The report is a significant contribution to the Teaching and Learning framework," said Albert Johnson, co-lead, of the framework. "It provides direction to our process of becoming a truly inclusive and student centred environment of learning."
Dr. Doreen Neville, associate vice-president (academic) and co-lead of the framework, explains it is the second in a four part series to support vulnerable learners.
"The report articulates the need for an ecological model recognizing Memorial as a community within a community and supporting the efforts of our members as they work collaboratively to ensure well-being for everyone."
Both post-secondary institutions are experiencing an increase in the number of vulnerable learners with needs associated with disabilities and/or mental health issues. Partially this increase can be attributed to resources at the secondary level supporting more students to successful completion of secondary schooling, with grades qualifying them for post-secondary acceptance and the confidence to apply. Indications, however, show this group continues to be underrepresented in services at post-secondary schools and future demand for services is expected to increase dramatically.
The research also indicates, at the university level, there is a positive response to supporting these students in their university experience, through the development of a healthy campus.
"Our student population is becoming more diverse, with a greater number of students requiring additional services and supports," explained Dr. Cecilia Reynolds, deputy provost (students). "Understanding their needs as outlined in this report will form the foundation for evaluating current offerings and planning for the future."
A much broader understanding of inclusiveness and access provides the best opportunity for vulnerable learners to be successful, including offerings to faculty and staff.
"The Department of Human Resources recognizes that developing a sustainable, healthy campus requires the partnership and support of the full university community," explained Stephen Dodge, director, Human Resources. "We are committed to a culture which enhances the well-being of our staff, faculty and students through collaboration, supportive policy, proactive wellness programs and knowledge enhancement."
The report concludes that a healthy campus is an inclusive campus, attuned to evolving dynamics, engaged, connected to the greater community around it and partnered with existing networks of care. Both institutions are attuned and well positioned to commit to a process of re-calibrating how we respond to our communities. The report is currently with Memorial's Vice-Presidents' Council for direction respect to next steps.
Find the full report at blog.distance.mun.ca/teachingandlearning/files/2013/07/FullreportJune12.pdf.