Graduate research at your fingertips
By Kristine Power | Nov. 22, 2013
Memorial's School of Graduate Studies (SGS), the Queen Elizabeth II (QEII) Library and the Department of Computing & Communications have collaborated on a streamlined process for publishing master's and doctoral theses that makes for a quickly and globally accessible product.
In January 2014 Memorial graduate students will be able to upload their thesis directly through a secure form on the my.mun.ca portal.
The transition from paper to digital removes the burden and expense of shipping each thesis out of province to be bound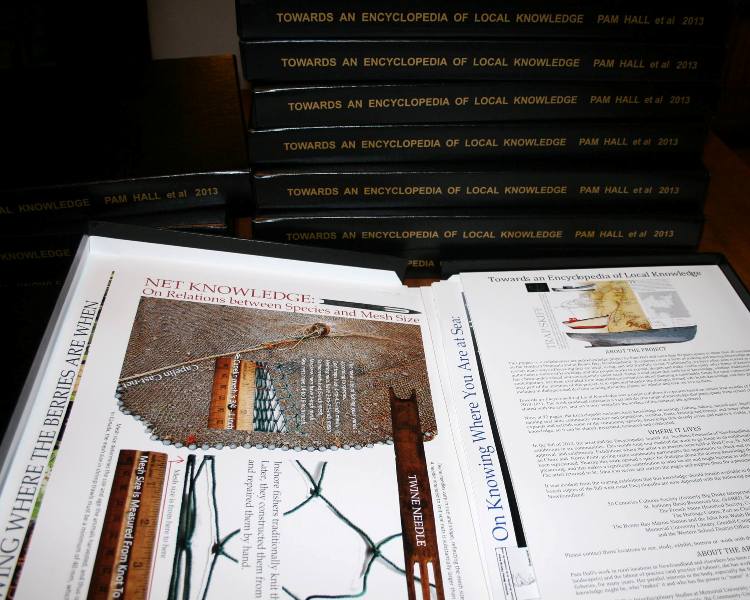 and printed—a costly process that can take up to 12 months before it is received, catalogued and digitized in Memorial's institutional research repository by the QEII Library. Once implemented, the new process will take less than 24 hours from the time an e-thesis is finally submitted to the time it is entered into the repository.
"Having access to the born digital version of the thesis is not only better for long-term preservation but also provides more improved access," said Slavko Manojlovich, associate university librarian (information technology). "Before this initiative, a thesis had to be scanned page by page, processed by optical character recognition software for full-text searching and catalogued using metadata available in the thesis. Digital versions of a thesis are much better quality than scanned paper versions especially when it comes to embedded colour images and charts. In addition, a greater number of theses are submitted with supplementary files (datasets, software, video, audio, etc.) which we now package with the thesis."
In the past, graduate work was difficult to access despite being of considerable interest to the larger research community. It was either held on microfilm or shelved in non-circulating collections in libraries. Once published in the online research repository, researchers can find the information by keyword searching in Google and similar search engines. Items in the repository are free and can be used and cited by researchers around the world. The QEII is steadily digitalizing every thesis ever produced at Memorial and has fewer than a 1,000 of the 6,200 to complete.
"A thesis project is the culmination of years of focused and rigorous scholarship and often represents original work in a subject area," said Dr. Noreen Golfman, dean, SGS. "Graduate theses represent a sizable portion of Memorial's research output and we are glad to be able to share the material with researchers around the globe."
Dr. Pam Hall is a recent graduate of Memorial's interdisciplinary PhD program. She says her thesis, Recruiting the Visual- Knowing our CommonPlace: Towards an Encyclopedia of Local Knowledge, will have a much wider audience thanks to its digital format. To view Dr. Hall's thesis, go to: http://research.library.mun.ca/2434/
"My research and creation has relevance far beyond Newfoundland and even beyond Canada, so digital access enables others around the world concerned with local knowledge, and with the contribution art might play in making it visible, to see the entire project -- its images as well as its text(s)," said Dr. Hall. "It also opens up access to others outside the academy...artists working in communities, communities working to steward and archive their own local knowledge, and does so in an affordable way that doesn't involve spending a lot of money on a richly visual project like mine, that frankly would be too expensive for most folks to print."
For master's and doctoral students interested in submitting theses electronically, please contact Andrew Kim at akim@mun.ca. For more information, please visit the SGS website at www.mun.ca/sgs.