Poetry out loud
By Kristine Power | Jan. 23, 2014
This winter, Memorial's Queen Elizabeth II Library offers a literary escape with its recently revamped Poetry in the QEII.
Created by Patrick Warner, poet and QEII special collections librarian, the series aims to share some of Canada's finest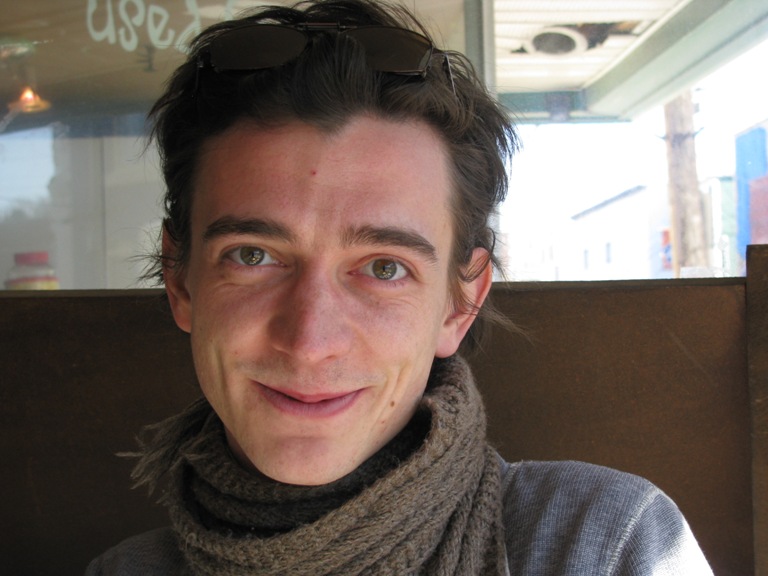 writing with students, faculty and staff. The poems are posted as print broadsides in key areas of the library and feature a barcode, which if scanned by a smart phone or device, will take the reader to a recording of the poets reading their poems. Readers can also visit the Poetry in the QEII webpage where they will find both the texts and recordings of all 10 poems.
"The idea is to catch people by surprise and allow for a creative and quiet moment in a public area, places where there is normally a lot of activity," said Mr. Warner. "The poems are located by the elevators where people generally have a moment or two to wait. Poetry in the QEII aims to exploit that vacuum, dethrone whatever you are thinking at that particular moment and replace it with something much better, a poem."

This semester's featured writers are James Langer, winner of the Gerald Lampert Award for his book Gun Dogs, and Mark Callanan, whose latest collection, Gift Horse, was shortlisted for both the Winterset Award and the E. J. Pratt Poetry Prize.

"What I appreciate about the public presentation of poetry is its ability to surprise, to provide a moment of unexpected insight in our day," said Mr. Callanan. "I remember the first time I came across a busker in a subway station. In the midst of all these bodies moving purposefully through bland, white tiled surroundings, the echo of a thousand footfalls, there was the lilting sound of a violin. I don't remember what the violinist was playing, but I do remember the pleasure I felt in hearing something beautiful in the midst of the tube's drudgery. It was a perfect antidote. Poetry can play something of the same role for those who take the time to stop and read it."

Mr. Warner began posting poems in the QEII four years ago. Inspired by blank concrete walls and time spent outside the elevator doors, he saw an opportunity to present the unique holdings of the library in a fresh way.

The QEII Library is a unique location for students, faculty and staff as both a centre of research activity and also as a social and cultural space where ideas can be exchanged and discussed. Poetry in the QEII bridges the gap between public and private space, between visual and aural presentations of the poem and provides users of the library a quiet moment of refuge from their study and research.