School of Music receives major scholarship endowment
By Janet Harron | Feb. 5, 2014
Memorial's School of Music is very pleased to announce the establishment of the Procunier Family Scholarships, four new full-tuition scholarships made possible by the largest single bequest the school has ever received.
The late Edwin Procunier spent much of his career in Brantford, Ont., as a high school teacher and then as a professor of English and theatre arts at the University of Western Ontario in London. Born in 1927 in Lamaline and raised in Harbour Grace, Prof. Procunier wore many hats throughout his life – professor, playwright, theatre director, art collector and opera aficionado. A true Renaissance man, he was passionate about literature, history, art, theatre and classical music, attending concerts and operas all over the world, and lecturing for the Canadian Opera Company.
Throughout his life, Prof. Procunier maintained a connection to the province and his ashes were scattered in Conception Bay following his death in September 2011.
"It is clear that for Prof. Procunier, music and the other expressive arts were a means of education, enlightenment and transformation," said Dean Ellen Waterman. "His passion for music has found a fitting legacy in the School of Music, where we share those same values. It takes audacity to commit to life as a professional musician, and the support offered by the Procunier Family Scholarships will be of enormous value to students who are travelling the long and arduous road to artistry. These renewable scholarships will allow us to continue to recruit excellent students from across Canada and internationally."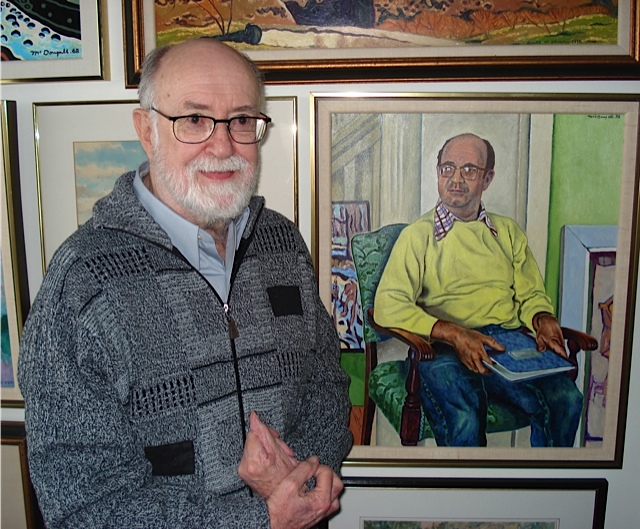 Prof. Procunier wrote 27 plays, which have been produced across Canada, on CBC Radio and as far afield as Ireland and Japan. He directed countless stage productions, and adjudicated theatre festivals throughout North America and Europe. He founded the London Community Players, and was past president of Theatre Ontario and the St. Thomas-Elgin Public Art Centre. He spent thousands of hours prowling book stores and art galleries, and amassed an astonishing art collection that has been bequeathed to The Rooms, Newfoundland and Labrador's public art gallery.
According to his long-time friend Peter Caldwell, the current head of the Ontario Arts Council, it was as a teacher that Prof. Procunier had the greatest impact.
"He was so beloved by his students – the relationship he had with them was truly extraordinary," said Mr. Caldwell, who first met Prof. Procunier 37 years ago when auditioning for a London Community Players production of 12 Angry Men. "Students who didn't have the slightest interest in English literature prior to being in his class were literally transformed by his teaching."
Mr. Caldwell recalls that Prof. Procunier always had a paperback volume of Shakespeare in his back pocket – he re-read each of Shakespeare's 37 plays every year of his life. He loved to attend concerts and operas, and was also a passionate listener of music. He would never consider listening to a recording while reading or doing household chores – instead, he focused 100 per cent of his attention on it. He always wore headphones while listening to recordings, and for operas and choral music, he always followed the libretto. One of his great disappointments was that he never learned to read music, and therefore couldn't also follow the score.
According to Mr. Caldwell, Prof. Procunier was deeply committed to theatre, to literature and was a voracious reader who usually had five or six books on the go at any time. He was extremely knowledgeable about opera, a major collector of visual art and a friend to many artists. He loved classical music but couldn't carry a tune.

With the establishment of the Procunier Family Scholarships, generations of Memorial University students will carry that tune for him.