Fuelling a love of learning in educators
By Sandy Woolfrey-Fahey | Feb. 27, 2014
The Teaching Skills Enhancement Program (TSEP) at Memorial is giving educators and graduate students a unique opportunity to build a community of practice and cultivate curiosity for teaching.
The TSEP was launched in 2012 in response to a request from educators at Memorial for a comprehensive professional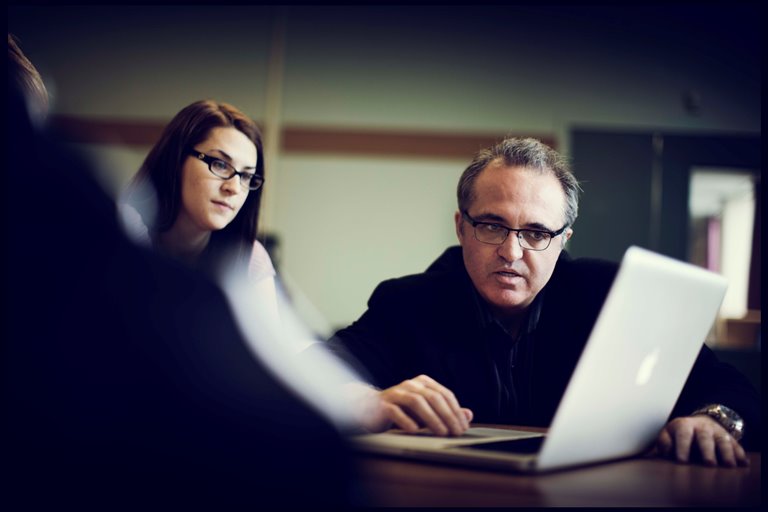 development experience supporting their efforts to improve their teaching. Since the completion of the program pilot, the program has had great success and has experienced a 78 per cent increase in overall participation.
"This program is an excellent professional development opportunity," said John Hoben, program facilitator and teaching consultant with DELTS (Distance Education, Learning and Teaching Support). "The level of commitment required of participants, the duration of the program and the balance of theory and practice provides a well-rounded experience. It also fills a gap between scholarship and practice and fuels participants' love of learning and teaching."
The TSEP for graduate students consists of two main components over two semesters, which better prepares them for the workforce. First, students participate in a blended approach to learning that utilizes 12 professional development experiences. Second, they participate in a teaching apprenticeship. Faculty and other educators complete the professional development experiences only.
"Ongoing teaching professional development is necessary for educators to continue to develop their teaching skills and to remain aware of the most recent research in teaching and learning," said Erin Fraser, a current participant in the program and a member of the teaching and learning committee at Grenfell. "The TSEP is a great opportunity to do both. Quality teaching is highly valued at both the Grenfell Campus and the Western Regional School of Nursing and it is very convenient to be able to attend this program on campus."
The pan-university and online approach is one of the features of this professional development experience. A total of 150 graduate students and faculty have completed the program or are currently enrolled with 19 students located at Grenfell Campus.
"Mr. Hoben, who is an expert in the field, gets us up-to-date on best practices," said Ms. Fraser. "We gain concrete strategies and tips to use in the classroom to improve our teaching and are encouraged to think about how to do things differently."
The program's success is growing including students on the Grenfell and St. John's campuses, as well as online through Desire2Learn (D2L). For information on the program or to inquire about registering, contact Jennifer Moran at instrdev@mun.ca or call (709) 864-3028.