First Memorial ECMA
By Janet Harron | May 7, 2014
A professor of composition recently achieved a milestone for Memorial's School of Music – its first East Coast Music Award (ECMA).
According to Dr. Clark Ross, his winning composition, Lamentations, is loosely based on the Old Testament book of the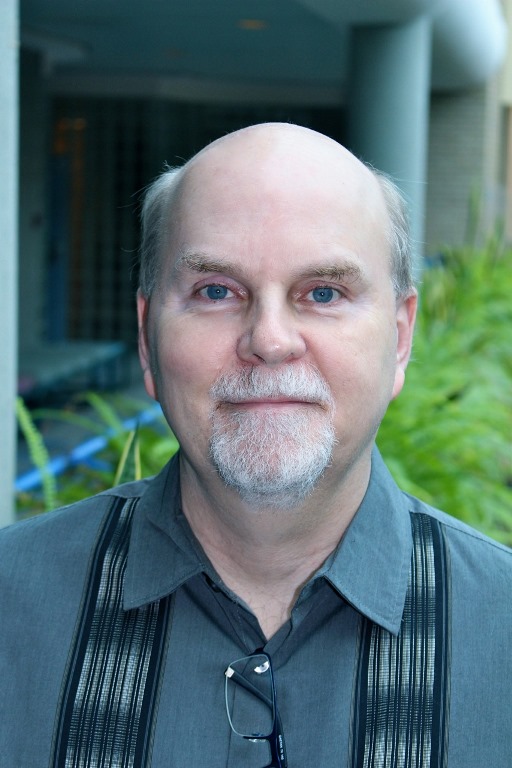 same name (Eichah in the Torah). The writer of Lamentations is Jeremiah, in anguish over the complete destruction of Jerusalem, including its temple and most of its inhabitants, in 586 B.C. (about 3176 in the Hebrew calendar).

"I was moved both by the poetry and by contemporary events in the Middle East to compose a setting for solo cello for my friend and former colleague, Thomas Loewenheim," said Dr. Ross, who composed the piece in the fall of 2012.
Lamentations was recorded by the School of Music's Dr. Vernon Regehr on his 2012 CD, Full Spectrum. Dr. Regehr's recording can be heard at www.clarkross.ca.
Incidentally, all three 2014 ECMA winners from Newfoundland and Labrador have ties to the School of Music.
Kellie Walsh, a School of Music alumna, received one of five Stompin' Tom Connors Awards for "those who have made a longtime contribution to the Atlantic music industry." Duane Andrews and Craig Young won in the Traditional Instrumental Recording of the Year category. Mr. Andrews studied composition with Dr. Ross for a short period in the 1990s.
"I see this award as one more validation of the work that all of my colleagues at the School of Music do," said Dr. Ross. "The award was given to an individual, but as a composer, I would have no public voice without the support of my performance colleagues. In this case, I am directly indebted to Dr. Vernon Regehr for the soulful and virtuosic performance of Lamentations on his CD, but I am indirectly indebted to all my colleagues for performing my compositions so beautifully over the years; a lot of what I have learned about composing I learned through these interactions. I am also indebted to my students, because teaching them has caused me to examine and challenge my own approaches to composition over the years."

He hopes that the ECMA awards, being well regarded by young musicians, might help attract students to the School of Music and make them more aware of contemporary classical music composition.
"Beyond that, it would be great if this was to lead to further performances, recordings and commissions of my music, but these things usually result from self-directed efforts on my part. I guess time will tell."