National association honours MI senior leader
By Naomi Osborne | July 3, 2014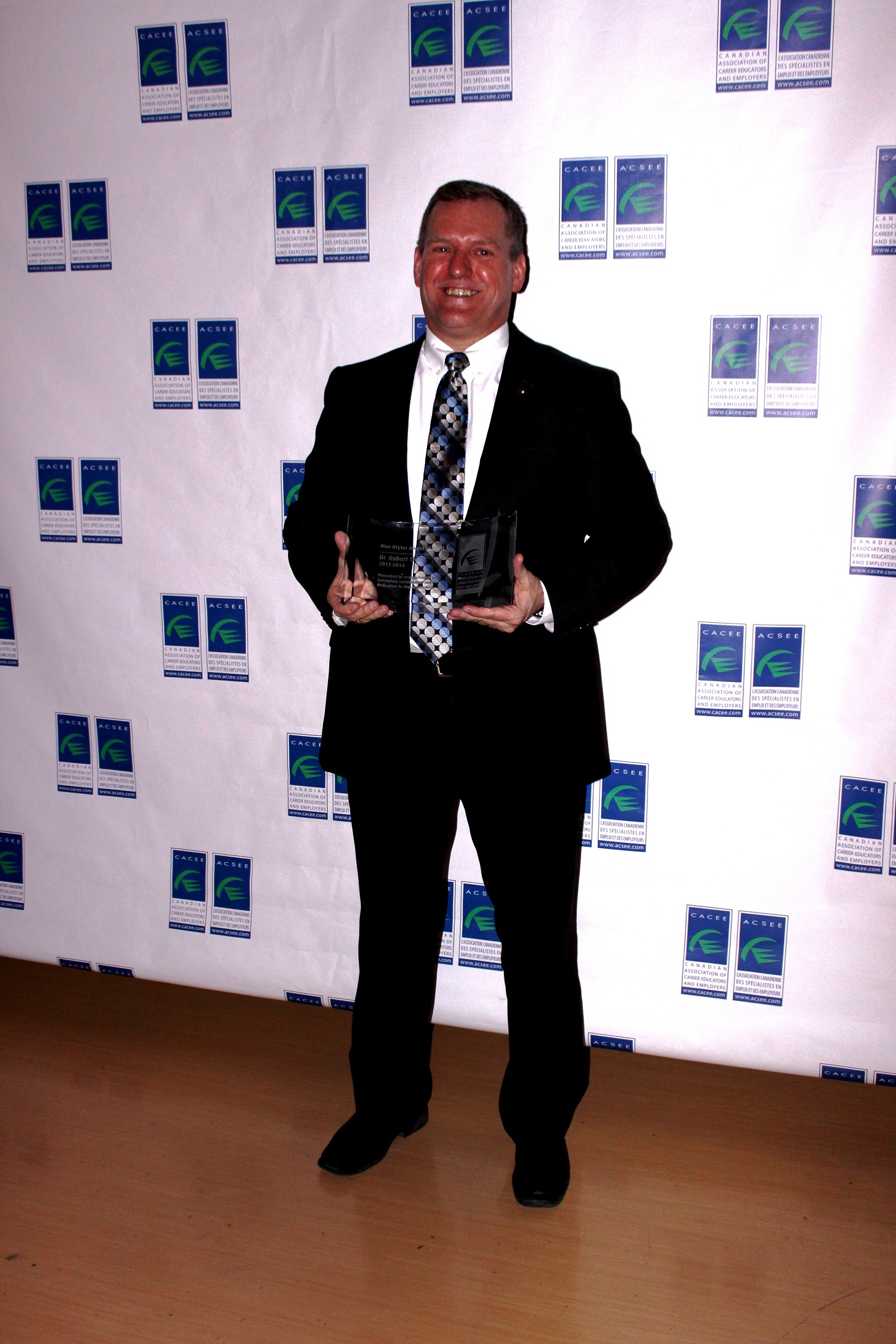 The Fisheries and Marine Institute was pleased to host the welcome reception for the 2014 Canadian Association of Career Educators and Employers (CACEE) conference, where one of its senior leaders was recognized with a prestigious award.
Dr. Robert Shea, associate vice-president, academic and student affairs, at the Marine Institute, was named the 2014 recipient of the CACEE Moe Ktytor Award, commonly referred to as the conference's "Oscar."
The award of merit, which is not presented on an annual basis, is intended to recognize an exemplary contribution to CACEE. The contribution or accomplishment must be specific and definable and it may constitute one single act or a number of cumulative activities over several years.
"I am more than humbled by this award," said Dr. Shea. "It is hard to be recognized individually for anything, as everything I have done in career development, nationally and internationally, has been the result of my work in teams. So, while this award has recognized me it is truly an award to the hundreds of people I have worked with over the many years I have been teaching, researching and working in the field of career and human resource development."
Dr. Shea's involvement in the development of CACEE over the past 20 years and his exemplary contributions nationally and internationally earned him the nomination and honour.
Passionate about the practice of career development in Canada and beyond, Dr. Shea has been instrumental in developing the Atlantic regional advisory board and over the years he has held board positions at both regional and national levels.
In identifying the need for the association to acknowledge and celebrate quality research in the field, CACEE established the Rob Shea Research Award in 2009. The award aims to identify significant research in the areas of career practice and school-to-work transition.