Memorial welcomes first dancer-in-residence
By Melanie Callahan | Aug. 4, 2014
Celebrated dance artist and choreographer Karen Kaeja will spend six weeks in the province this fall as Memorial University's first dancer-in-residence.
A working group came together to explore dance as an academic discipline at Memorial. Memorial already hosts two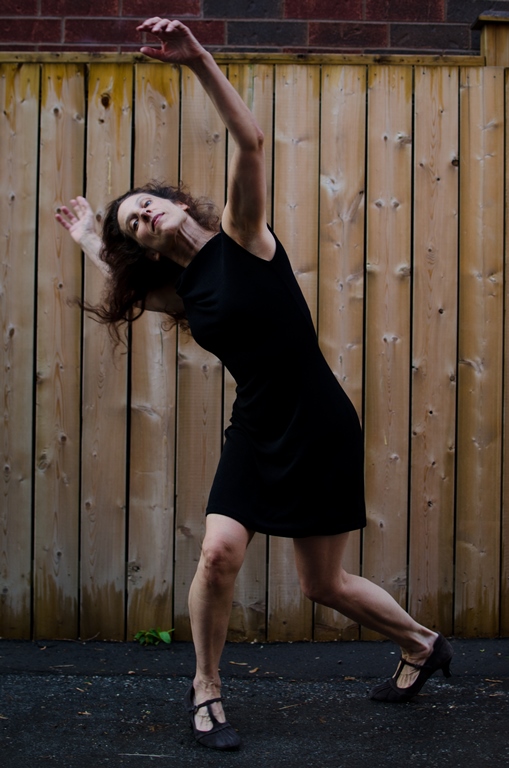 successful residency programs of a similar nature – writer-in-residence and artist-in-residence. A similarly dynamic program will cultivate much-needed scholarly and creative discourse about dance, and the practice of dance, among university and artistic communities, the committee said.
"Though it is seldom explicitly acknowledged, Newfoundland and Labrador's engagement with dance tradition is as historically deep and rooted as the other performing arts," said Prof. Todd Hennessey, committee member and head of Grenfell's Division of Fine Arts. "With many other areas of fine and performing arts represented at Memorial, the committee feels that a university dance program is warranted. Dance studies would invariably draw new students, strengthen the relationship between Memorial and the arts community and provide a new area through which Memorial could distinguish itself on regional, national and international stages."
Dora Award-nominated performer and BFA (Hon.) graduate Karen Kaeja is co-artistic director of Kaeja d'Dance with Allen Kaeja. Her awards include the Canadian Dance Assembly I Love Dance Community Award for her vision of Porch View Dances and the Paul D. Fleck Fellowship for Innovation. A performer for stage and film, choreographer, educator and project instigator, Ms. Kaeja has been recognized internationally with commissions and presented by festivals and performance series around the world. Celebrated as one of this country's top 10 dance artists (NOW magazine), she is a sought-after teacher at conferences, festivals and universities across North America. Recently Ms. Kaeja was invited to participate in academic symposiums and conferences dialoguing dance as an avenue to move through trauma. She was the 2012 Guelph Contemporary Dance Festival resident artist.
"It is an incredible honour to be chosen as the inaugural dancer-in-residence for Memorial University," said Ms. Kaeja. "I am looking forward to being inspired by the beautiful geography and people of Newfoundland and Labrador."
The dancer-in-residence program will include a number of activities such as delivering workshops and open discussions as well as presentations in courses throughout the curriculum; consulting with and mentoring local dancers/choreographers on their dance productions and interests; and providing outreach (workshops and discussions) with local dance schools and community dance groups including DanceNL. It will also allow Ms. Kaeja to incubate her current physical research practices and writing in Newfoundland and Labrador.
In keeping with Memorial's emphasis on a multicampus university, this project will involve both the St. John's and Grenfell campuses, as well as a collaboration with Creative Gros Morne, a steering group responsible for implementing the Gros Morne Cultural Blueprint which has targeted dance as one of its priorities.