Fall honorary degree recipients announced
Sept. 5, 2014
Memorial University has announced the names of three people to whom it will award honorary doctorates at fall convocation ceremonies in October 2014.
The Corner Brook session of fall convocation will take place at the Arts and Culture Centre on Friday, Oct. 3. Heritage conservationist and former public servant Gordon Slade will receive an honorary doctor of laws degree.
Anna Curren, nursing educator, author and gay rights activist, and Dr. Roger Peattie, bibliophile and benefactor of Memorial, will receive honorary doctor of laws degrees at fall convocation sessions in St. John's on Friday, Oct. 17, at the Arts and Culture Centre.
Biographies of all honorary degree recipients follow below.
Honorary degree recipients are chosen by the Senate, the university's academic governing body, after careful examination of the grounds for their nomination.
The honorary doctorate is designed to recognize extraordinary contributions to society or exceptional intellectual or artistic achievement.
The awarding of honorary doctorates, an important feature of Memorial's convocation, serves to celebrate both the individual and the university as well as to inspire graduates, their families and guests.
Some 900 students will receive their degrees during fall convocation. Three distinguished retired faculty members who were recently accorded the title professor emeritus by the university's Senate will be recognized: Dr. Tom Gordon, School of Music; Dr. Noel Roy, Department of Economics, Faculty of Arts; and Dr. Sudesh Vasdev, Division of Medicine, Faculty of Medicine.
The distinction of professor emeritus/emerita is open only to retired members of the faculty. To be eligible, a person must have served at least 10 years as a regular full-time faculty member at Memorial and must have held the rank of professor upon retirement. The prime criteria for nomination are sustained, outstanding scholarly work and/or service to the university.
Biographies of honorary graduands
Gordon Churchill Slade
In recognition of his wide-ranging contributions to the preservation of Newfoundland and Labrador communities and their heritage, Gordon Slade will be awarded an honorary doctor of laws degree during the Corner Brook session of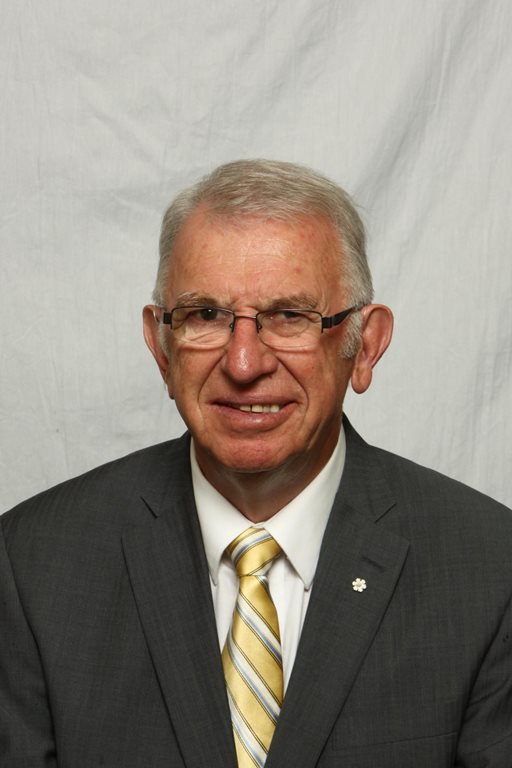 convocation on Friday, Oct. 3, at 10 a.m.
Mr. Slade was born in North Harbour, Placentia Bay, N.L. He was educated there and in Clarenville, N.L., and completed courses at Memorial University and the University of Alberta.
In 1961 Mr. Slade joined the federal Department of Fisheries, where he served for 12 years in fisheries conservation and protection. He later moved to Newfoundland and Labrador's Department of Fisheries, where he was appointed deputy minister. In 1987, he became vice-president of the Atlantic Canada Opportunities Agency, and stayed in that role until his retirement in 1995. Not idle for long, a year later Mr. Slade took the helm of Memorial University's highly successful campaign, the Opportunity Fund. From 1996-2000, the fundraising venture raised $60 million and was considered the crowning achievement of the late Dr. Arthur May's tenure as president.
In the meantime, Mr. Slade had begun the development of an idea to preserve Battle Harbour, a major fishing station in Labrador since the 1770s and where many of the main commercial buildings and the church were still in a good state of preservation. Assembling a series of studies and a strong board of directors, Mr. Slade acquired the premises, found funding to develop the site as a tourist destination and drove its designation as a National Historic Site in 1998.
His voluntary heritage work has also included the preservation and restoration of Port Union, a settlement founded by the Fishermen's Protective Union under Sir William Coaker; and chairing the advisory committees of the Ryan Premises National Historic Site at Bonavista and the Red Bay National Historic Site, now a UNESCO World Heritage Site.
As the current chair of the Shorefast Foundation, Mr. Slade has turned his attention to the renaissance of Fogo Island and the Change Islands region. In this role, he is committing countless hours to find new ways to sustain the future for these remote islands sitting on the northeast coast of Newfoundland. A memorandum of understanding exists between the Shorefast Foundation and Memorial; the relationship will facilitate tracking and monitoring multiple projects and partnerships related to Fogo Island and Change Islands from across the university's units, departments and faculties.
For his tireless work protecting and preserving Newfoundland and Labrador's unique rural cultural traditions and establishing their importance in the modern day context of Canada, Mr. Slade received the Gold Medal of the Royal Canadian Geographical Society in 2002 and the Order of Canada in 2005.
Anna Mary Curren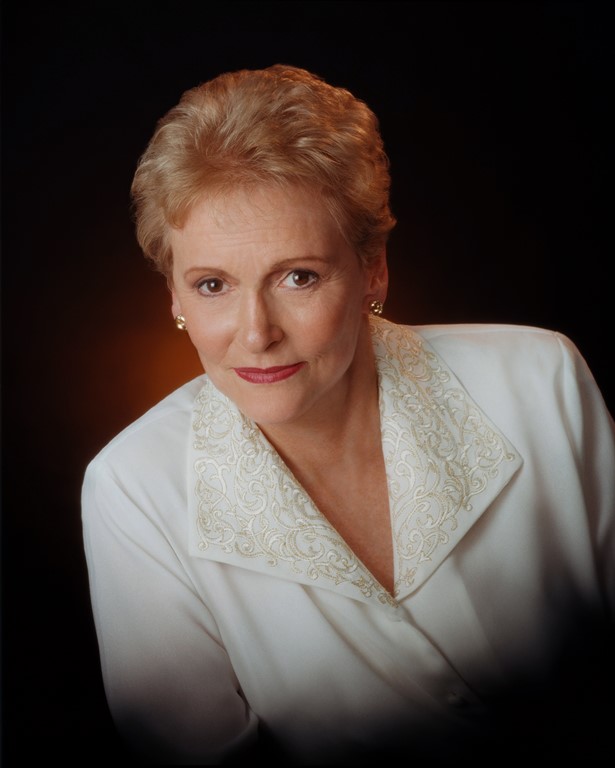 For her many contributions to nursing education and her work as a gay rights advocate, Anna Curren will receive an honorary doctor of laws degree during the St. John's session of convocation on Friday, Oct. 17, at 10 a.m.
Born in St. John's, N.L., Ms. Curren attended Memorial University College on Parade Street for a year before attaining her registered nursing designation and bachelor of nursing degree in Montreal, Que., and Halifax, N.S., respectively.
While teaching nursing at Long Beach City College in California, Ms. Curren obtained an MA in education - instructional design from California State University, Long Beach. When she assessed her students' refresher math textbook to be unusable, she wrote her own, at the urging of her students.
In 1972 Ms. Curren started her own business, naming it Wallcur in honour of her father Wallace Curren, a St. John's-based businessman. She published her first text, Math for Meds, in 1972. It became the leading text in this subject area and changed the focus of instructional content to one that all authors in this subject use today. Her texts have sold more than a million copies, and a product line of injection training products that Wallcur developed is used in nursing and allied health programs throughout North America.
A gay rights advocate, Ms. Curren was a vocal opponent of the "don't ask, don't tell" policy of the American military, and she served as a governing board member of Servicemembers Legal Defense Network based in Washington, D.C.
In 2010 President Barack Obama signed the bill to repeal the policy.
For her contributions to nursing education and for her championship of gay civil rights, Ms. Curren was honoured by Servicemembers Legal Defense Network with the Anna M. Curren Service Award in 2010, which she has had the honour of presenting to major legislative and civilian awardees of the repeal effort.
Dr. Roger William Peattie
For his contributions to research on book publishing and on Pre-Raphaelite literature and for his continuing contributions to Memorial's intellectual life, Dr. Roger Peattie will be recognized with an honorary doctor of laws degree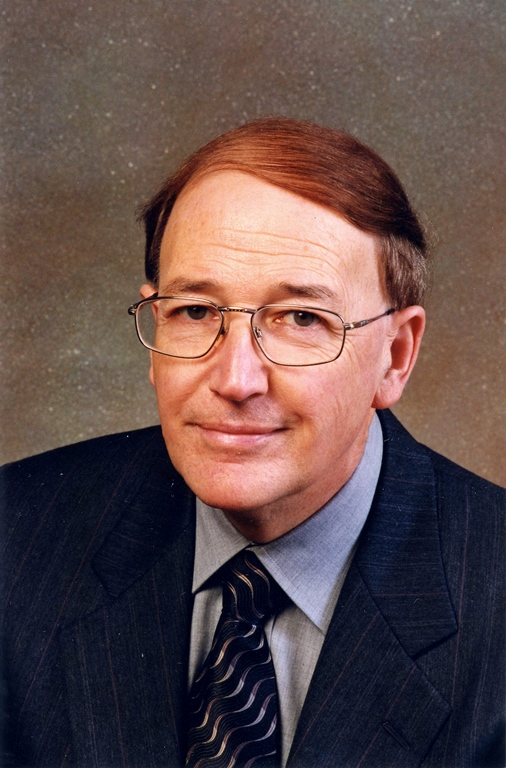 during the St. John's session of convocation on Friday, Oct. 17, at 3 p.m.
Dr. Peattie was born in Grand Falls, N.L., and began his academic life at Memorial University College on Parade Street. Following completion of his master of arts degree, he undertook his doctoral studies at University College, University of London. Returning to Canada in 1966 he took a post at the University of Calgary, where he was a professor of English for more than three decades.
As a Victorian scholar specializing in illustrated books, publishing history and the Pre-Raphaelites, Dr. Peattie has led the field in identifying William Michael
Rossetti's centrality to the Pre-Raphaelite Circle. His seminal Selected Letters of William Michael Rossetti and his meticulous editorial work on the nine-volume Correspondence of Dante Gabriel Rossetti have had an enormous impact on Victorian studies.
Dr. Peattie is also a serious bibliophile and book collector. Beginning in the 1960s, he and his wife, Marlene, built what is considered one of the best, if not the best, collections of Pre-Raphaelite literature and Victorian illustrated books in Canada. In 2000 the Peatties donated the entire collection to Memorial. As one of only two collections with such breadth and richness, it has transformed the university into a major resource for the scholarly researcher in the Victorian book world. Now known as the Roger and Marlene Peattie Collection, it is housed in the Queen Elizabeth II Library's Archives and Special Collections unit and contains over 3,000 items. It includes many first editions as well as primary works from major authors, illustrators and designers of the period, among them Morris, Swinburne and Ruskin. With it is another collection of extraordinary beauty: Victorian illustrated books whose bindings and coloured pictures are masterpieces of the bookmaker's art.
For his internationally acclaimed scholarship, Dr. Peattie was awarded a Canada Council Leave Fellowship in 1972 and a Social Sciences and Humanities Research Council of Canada Leave Fellowship in 1980.