Grenfell Campus students and faculty collaborate on Canada House window project
By Melanie Callahan | Feb. 24, 2015
Queen Elizabeth was among the dignitaries to open the refurbished Canada House in London, England, recently, and to view the window project collaboration between Grenfell Campus's visual arts faculty, staff and students and Canada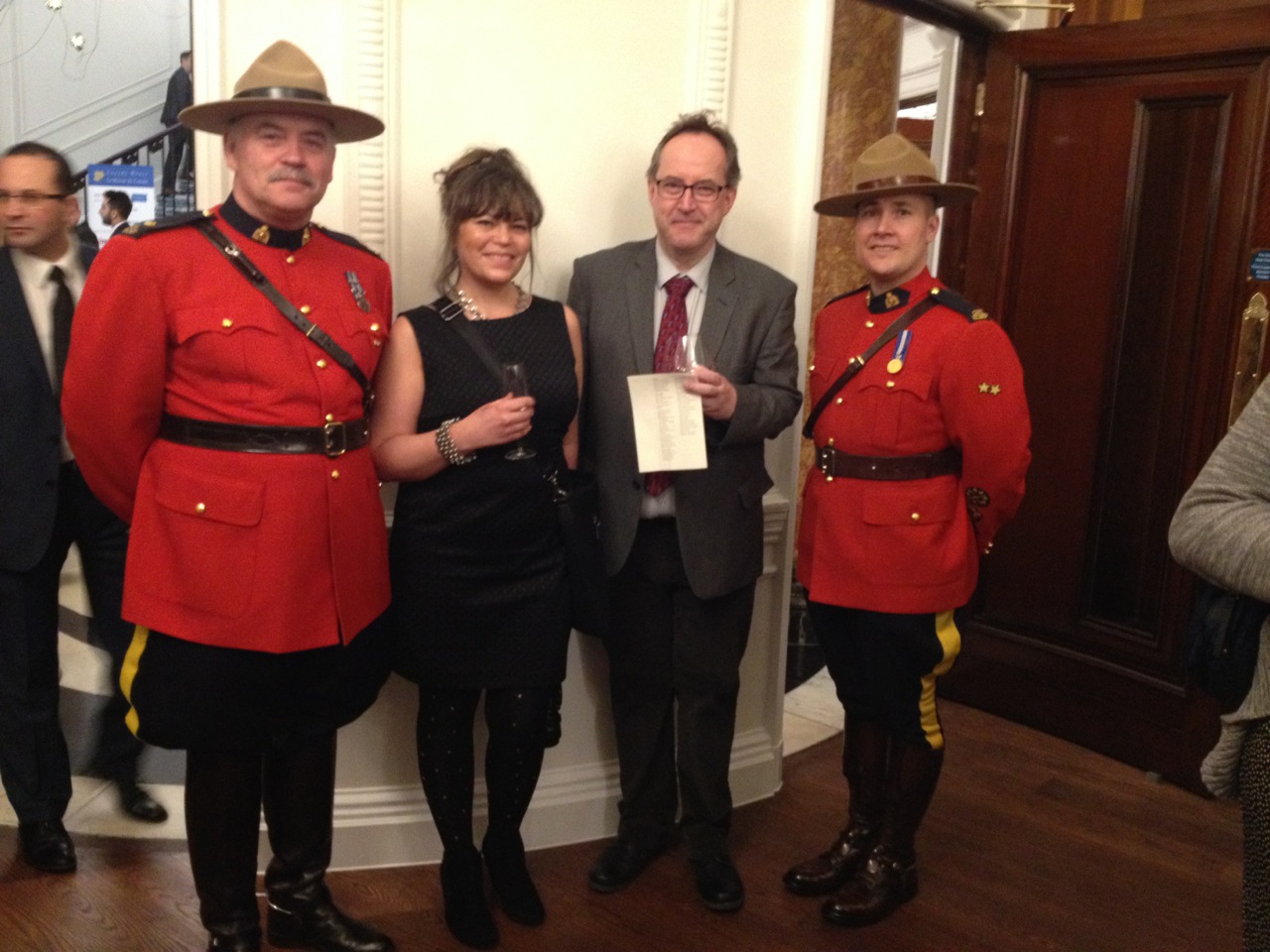 House.
Fine arts faculty members Todd Hennessey and Ingrid Mary Percy were guests at the reception and toured the new facility with High Commissioner Gordon Campbell and the former minister of Foreign Affairs, John Baird. The tour also included Jonathan Baker, Tutor at the London College of Fashion, who collaborated with Grenfell visual arts students and faculty on the windows.
For the first time in more than 50 years, the revitalized Canada House brings together all Canadian High Commission staff under one roof. The project will return Canada House to its former glory and connect it to the adjacent building on Cockspur Street, emphasizing the key historic links between Canada and the United Kingdom.
The revitalized Canada House serves as a showcase for Canadian art and design and features more than 200 pieces, among them works by Emily Carr, Arthur Lismer—a member of the original Group of Seven—and Gordon Smith, another renowned Canadian painter, as well as photographs by Edward Burtynsky and sculptures by Gathie Falk and Joe Fafard, among many others.
Grenfell Campus has a unique link to London. As is part of Grenfell's theatre program, students in their final year of study spend a semester learning about world-class theatre at Memorial's Harlow Campus, just an hour outside of the city.