Alumnus aims to turn Baccalieu Trail into top 'Nirvana R&R' destination

By Jeff Green | April 1, 2015
Jerry Byrne is one tough guy to get a hold of. Not because he's squeamish about interviews – rather he's always on the move.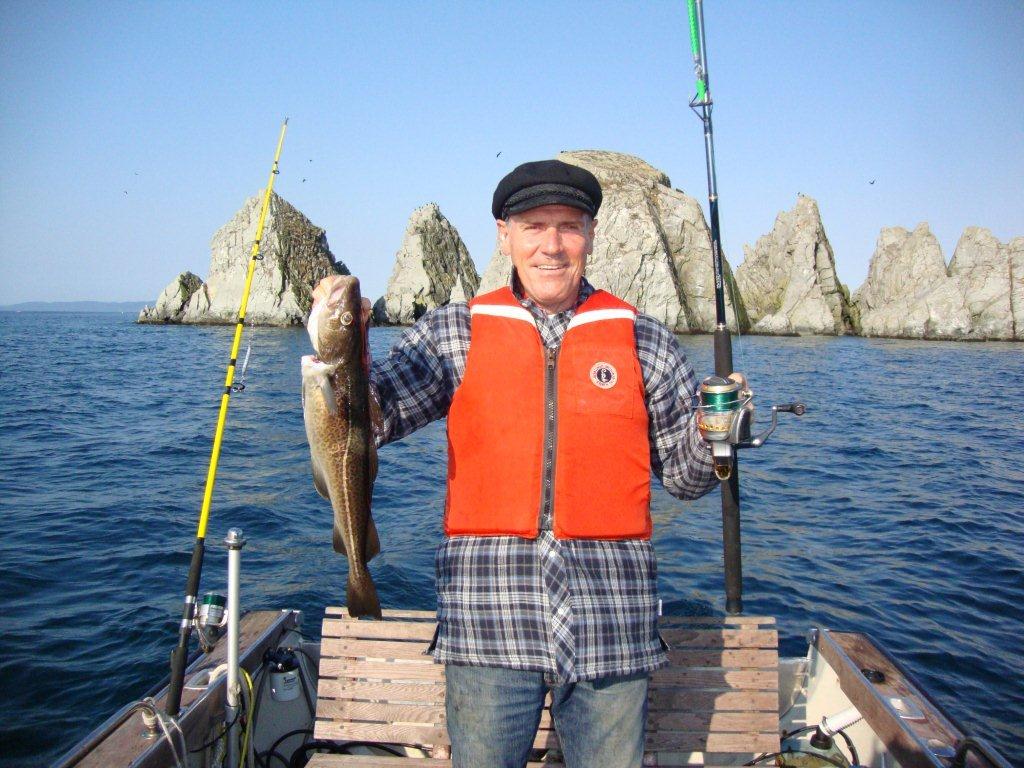 The 60-something engineering alumnus starts his day before dawn – coffee is percolating by 5:30 a.m. – and works like a self-described "bulldog," before "begrudgingly hitting the sack around 11 p.m. at night."
You'd never hear him complain, though, about his latest ventures. He has his sights squarely set on turning a picturesque portion of Trinity Bay into the No. 1 wedding destination in Canada and Newfoundland and Labrador's premier corporate retreat.
"Our mission is to 'Mecca-nize' the Baccalieu Trail," Mr. Byrne said proudly.
The Torbay-native, past member of the Board of Regents and former head of St. John's-based D.F. Barnes, runs a trio of businesses in the Trinity Bay South area with his wife and business partner, Laurelyn Berry: the Doctor's House Inn and Spa in Green's Harbour, a tasteful Tudor mansion nestled on a 100-acre, oceanfront estate; Ocean Delight Cottages, a group of cabins within a stone's throw of the North Atlantic located in both Whiteway and Heart's Delight-Islington; and Shag It Café in Whiteway, where he lives.
He's turning heads with his plans to ignite the tourism and hospitality sectors along this portion of the Trinity Bay coastline.
'Beauty and serenity' of rural living
"I know it is cliché, but it is the people," he said of what attracted him to set up shop in Trinity Bay in the first place. "It is like growing up in Torbay in the '50s. The people are open, honest and friendly. In cities you have to join something to find community but in Trinity Bay, the community is the community. The initial magnet was the beauty and serenity of this whole area. It's absolutely spectacular."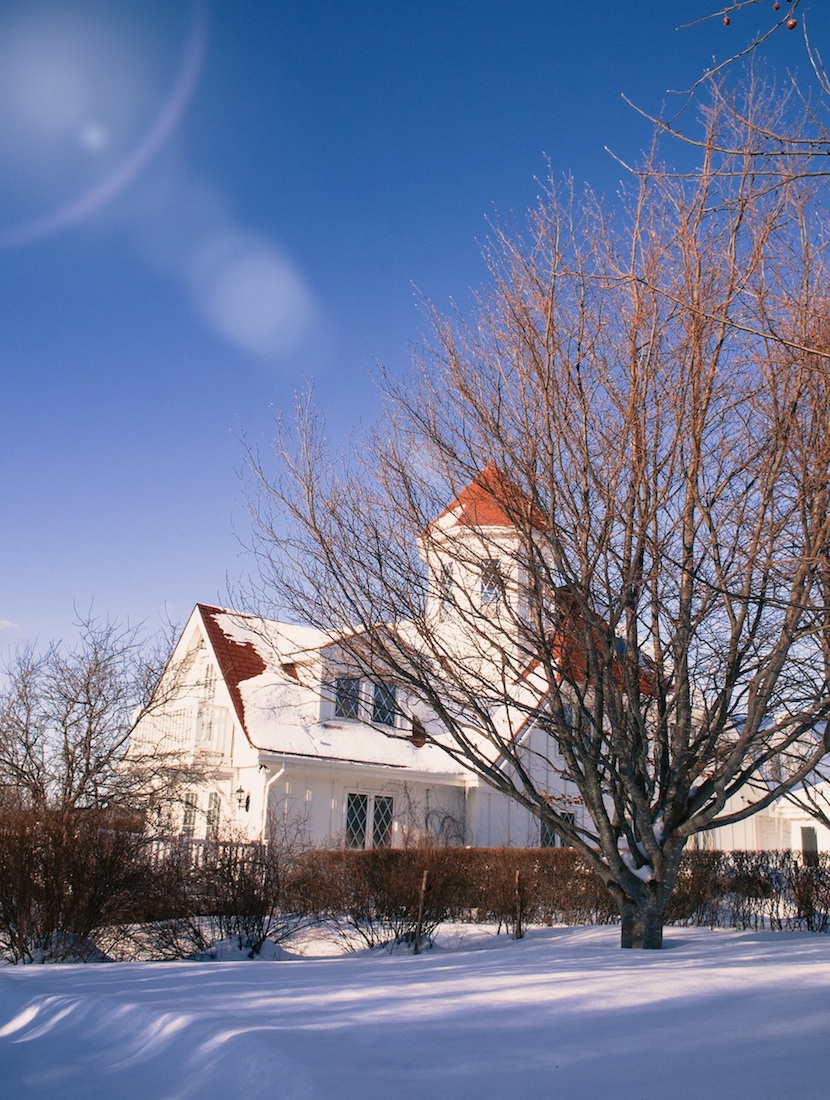 He says he was drawn to the area in 2011 when he and his wife took a trip "around the bay," and immediately fell in love with the region.
At the time, he was at the peak of his business career working as a respected private sector CEO but was looking for a change from the hustle and bustle of work life.
That's when opportunity knocked.
He quickly envisioned setting up a "Nirvana for R&R," less than 100 kilometres from St. John's and, as he puts it, "a million kilometres from anywhere.
"We put together a business plan and convinced the owner to sell us his house, boat, quad and all the cottages," he said with a hearty laugh.
Since then, the couple has grown the businesses from one employee in 2012 to almost 70 workers last year.
He's involved in every facet of the operations – from taking visitors on tours to helping plan meals.
He also pens a
daily blog
about living and working in rural Newfoundland and Labrador.
Wedding planners
They are making significant inroads in attracting people to the area – particularly couples planning their nuptials. Last year, they hosted 11 weddings which attracted anywhere from 125-150 guests per event; half of those were from out-of-province. This year, they'll host more than 30 weddings.
Their businesses have become an economic engine employing locals and attracting visitors to the region who in turn spend money at other restaurants, gas bars, museums, corner stores and gift shops.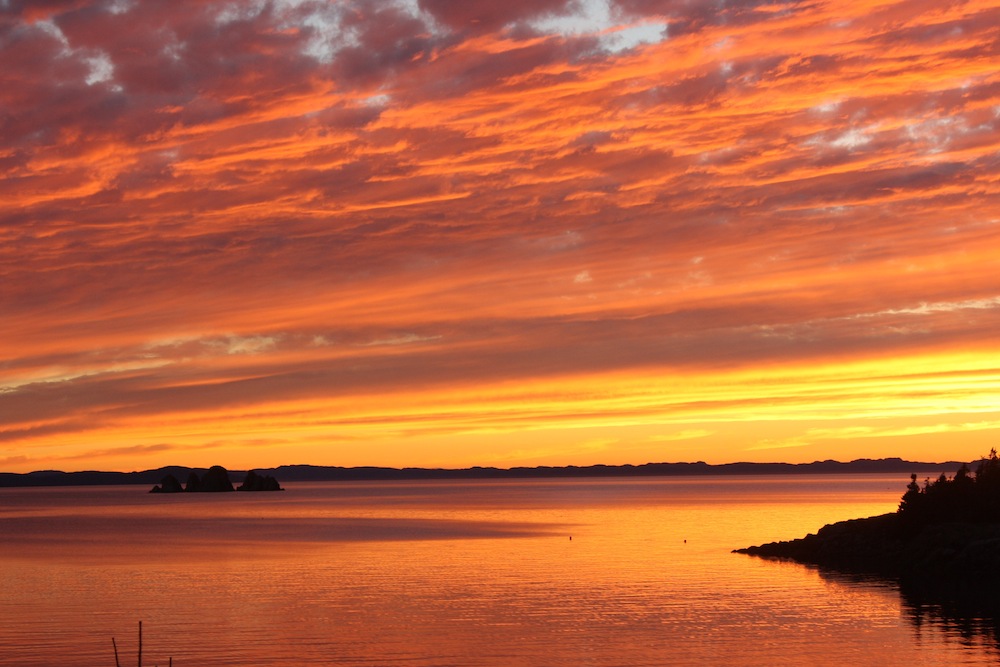 20-20 vision
Sitting in his home office overlooking Whiteway, Mr. Byrne relishes his new life.
"I'm in my glee," he said as he plans his next move.
"Our current vision is for 2020. That is only five years away."
Those plans include everything from creating a sustainable, organic, working farm – becoming a "farm to table or sea to fork" – model as well as establishing the province's first ever maple syrup festival from maple trees grown on his property.
Whatever the future holds, he's confident it'll be exciting.
"We want to become a template and mentor for other Newfoundland and Labrador businesses to be proud of who we are, where we came from and where we are going."