Alumna is a bright light in the big city
By Jeff Green | April 21, 2015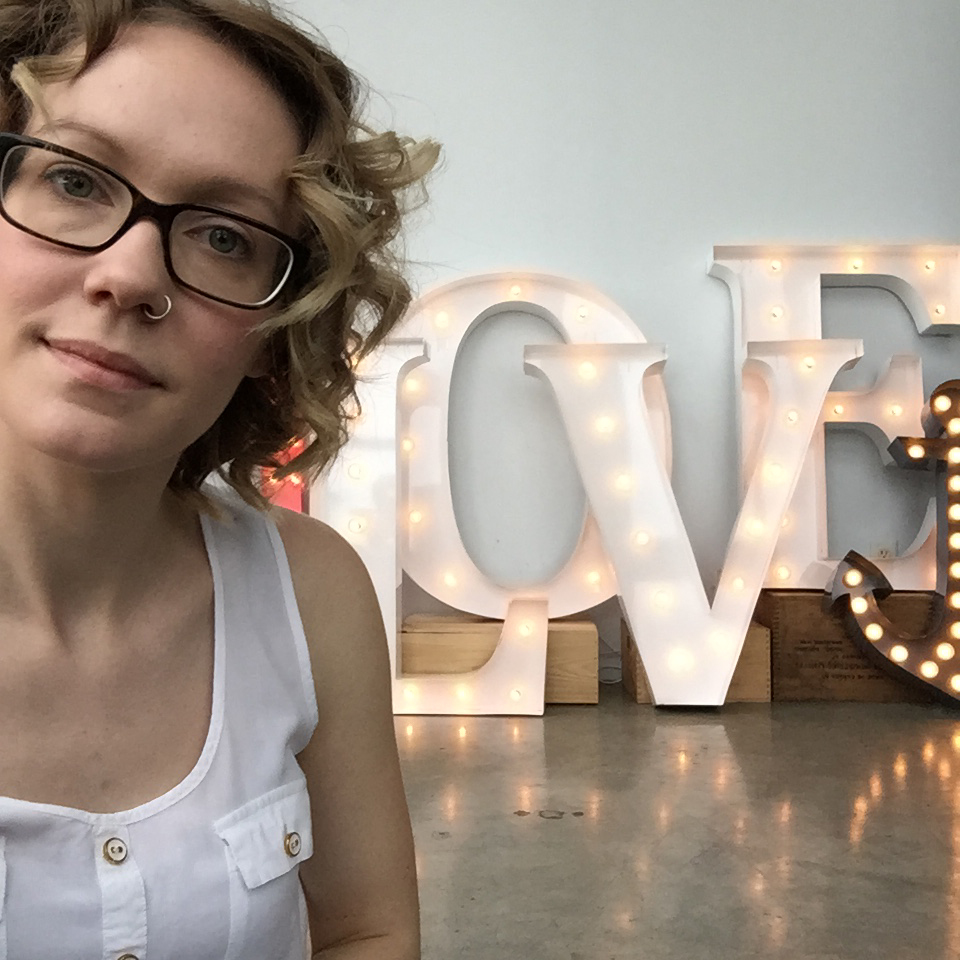 Lacey Haskell is lighting up her career in Western Canada.
The 2005 visual arts graduate co-owns a small fabrication company based in Calgary, Alta., specializing in custom-made marquee-style signs.
She launched HK Lux Co. last year with her business partner and friend Brett Kostka. Since then, the pair has been turning heads with their unique designs, gaining media attention and plenty of buzz online.
"Our inspirations come from everyday life," said Ms. Haskell, who was born in St. John's and grew up in Corner Brook, N.L. "There is so much to be inspired by –- great design, incredible home decor, beautiful typography and vintage anything."
The business partners each have day jobs, but the two were looking for a chance to spread their artistic wings, produce their own art and become entrepreneurs.
That's when, Ms. Haskell says, the light bulb went off.
"Brett models the designs in Solidworks – a 3D design software program – and preps the cut files for the waterjet shop," explained Ms. Haskell, who moved to Calgary along with her high school sweetheart and fiancé, Chris Pike, in 2006.
"We form the metal walls for the pieces and the thicker steel we have cut at a local mom and pop water jet shop. We have a friend welding the lights together; then we have the coating work done by a local powder coating shop. We even wire up the sockets ourselves to ensure a custom fit to each of the housings that we produce."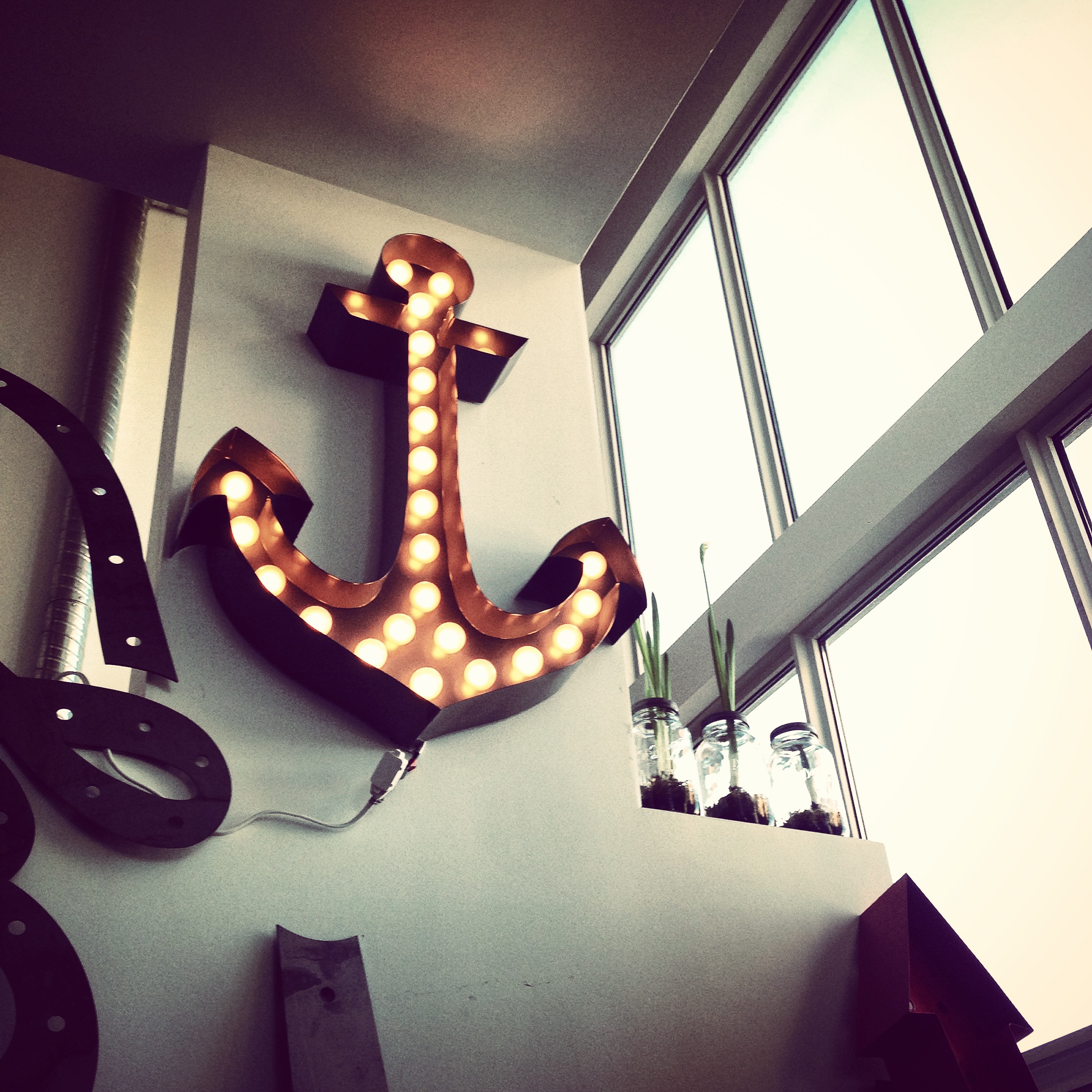 Last year, the pair fabricated their first marquee prototype – an ampersand. It was an immediate hit. Ms. Haskell says seeing the finished product encouraged them to design more creations including an anchor, arrow, hashtag as well as custom marquee lights such as the letters L-O-V-E along with M-R & M-R-S. Each piece is made from steel with a powder coat finish. Their designs measure anywhere from nine inches tall to 60 inches wide.
The marquees have been rented for weddings, parties and other events throughout the Calgary region. The duo hopes to start selling the designs online next month.
Ms. Haskell credits her time at Grenfell Campus to helping inspire her to become an artistic entrepreneur.
"In regards to technical skills I learned how to use shop tools – and how to weld – through my sculpture classes with Don Foulds and Barbara Hunt," she noted. "I took drawing, design, photography, print and art history classes with professors such as Gerard Curtis, Marlene MacCallum, Dave Morrish, Pierre Leblanc and Kent Jones helped further develop my knowledge and understanding of art and design – and pushed me towards honing my personal aesthetic taste."
Since their launch, Ms. Haskell and Mr. Kostka have been featured in the Calgary Herald, online and their designs have been shared and circulated on social media. They're showing no signs of slowing down.
"We've talked about additional signage and lighting that we could move into once we have a solid business with the marquees," Ms. Haskell said. "Most of the reactions and feedback we've received have been greatly supporting and encouraging. We truly care about what we are building, and building it as local as possible."
Keep up-to-date with Ms. Haskell by following the company on Twitter, Facebook and Instagram.