Student success: Forging a new path

By Kelly Foss | May 28, 2015
Part of a special feature celebrating student success during spring convocation. You can join the celebration by following @MemorialU on Twitter, MemorialUniversity on Instagram and liking the Memorial University of Newfoundland page on Facebook. Well wishes will be projected in the Arts and Culture Centre prior to each ceremony and can also be seen at www.today.mun.ca.
Memorial spring graduate Ryan Murphy is the first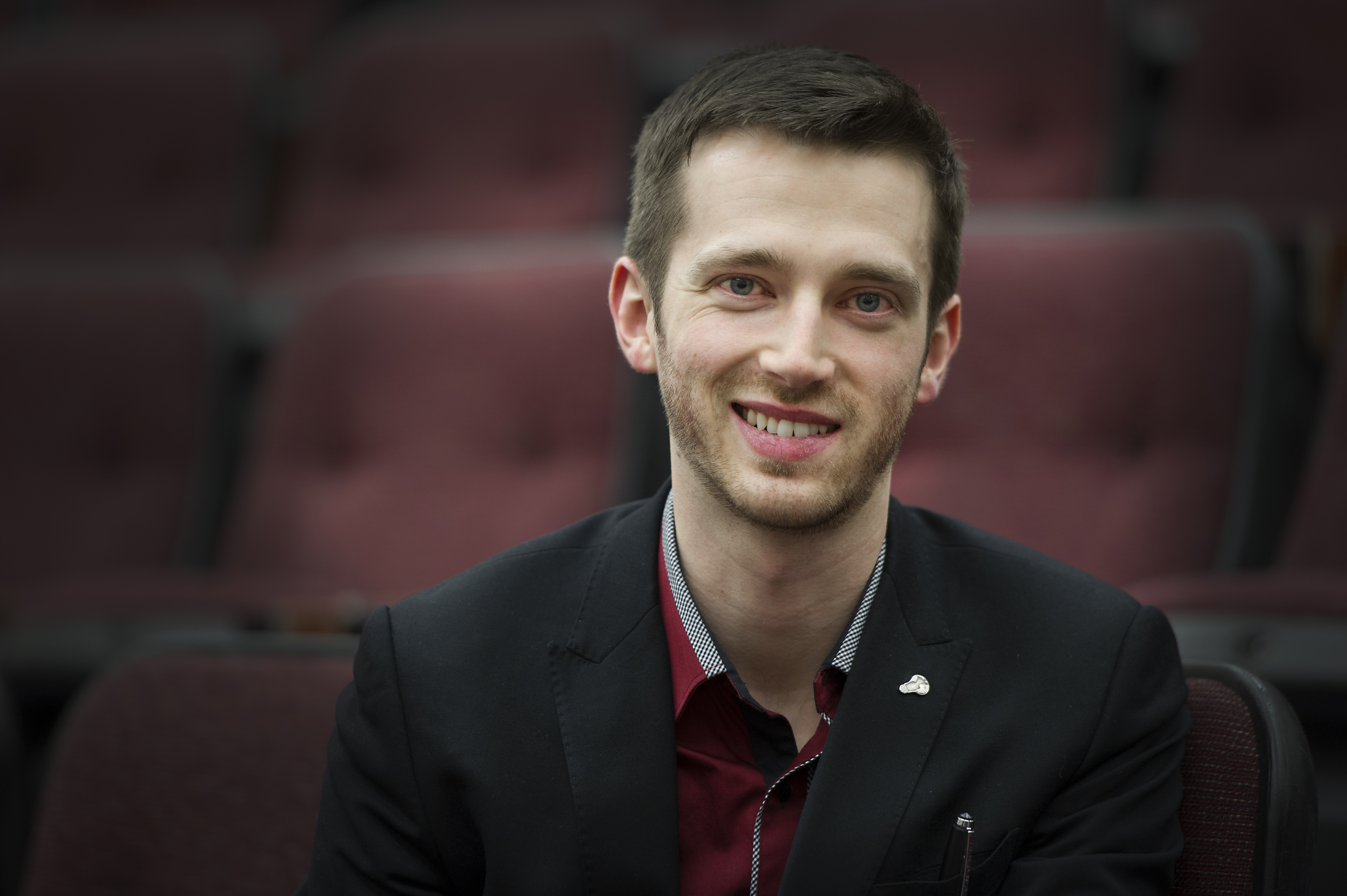 to admit he never would have guessed he would end up pursuing a master's degree in strategic foresight and innovation at the Ontario College of Art and Design University (OCAD U).
The former Torbay resident is about to graduate with a joint B.Sc. (Hons.) in psychology and computer science (software engineering) on Thursday, May 28, during spring convocation — a unique pairing of programs for a unique student whose interests lie in the psychology of technology use.
Describing his seven-year academic record as "patchwork," Mr. Murphy said it took him a while to figure out what he wanted to do and how to survive academically.
"Many people might think university success is getting their degree as quickly as possible and having the highest marks, but that's rarely true," he said. "My bachelor's degree has taken seven years, but over that time I've gained life-changing and invaluable experience here at Memorial. My career is better for it, and students should always know that's an option. It's not the end of the world if you fail a course. You can repair it. Grades aren't everything — your experience is."
Mr. Murphy has rounded out his educational experience at Memorial with heavy involvement in organizations such as Engineers Without Borders, Memorial's student union and Radhoc, a social justice youth leadership program.
"In Radhoc's programs we often say that we're teaching students things we wished we knew when we were in high school," he said. "If we want to make the world a better place, we, as a society, need to teach what the next generation will need in the 21st century — not necessarily what worked for the 20st century. That's why I want to study the future of education in this province at OCAD U."
His extracurricular activities have not only gotten Mr. Murphy into the program of his dreams, but he will also receive a $15,000 scholarship from OCAD U to do so.
"It's great if you have a mission, an agenda, and stick to it. But most students don't and that's great, too. Take the time to figure it out and don't rush through things. Instead, many students should slow down and look around; seeking out ways to explore their world and their ability to interact with it until they find their niche."
It's a skill Mr. Murphy has developed along the way and he's hoping his next degree will help teach others how to do as well.
"The well-worn pathways that were there for us to follow in the 20th century just aren't there anymore, and yet we teach and learn as if they were. Success for many in the 21st century will mean learning to create new paths."