Seven decades of student support

By Jeff Green | June 23, 2015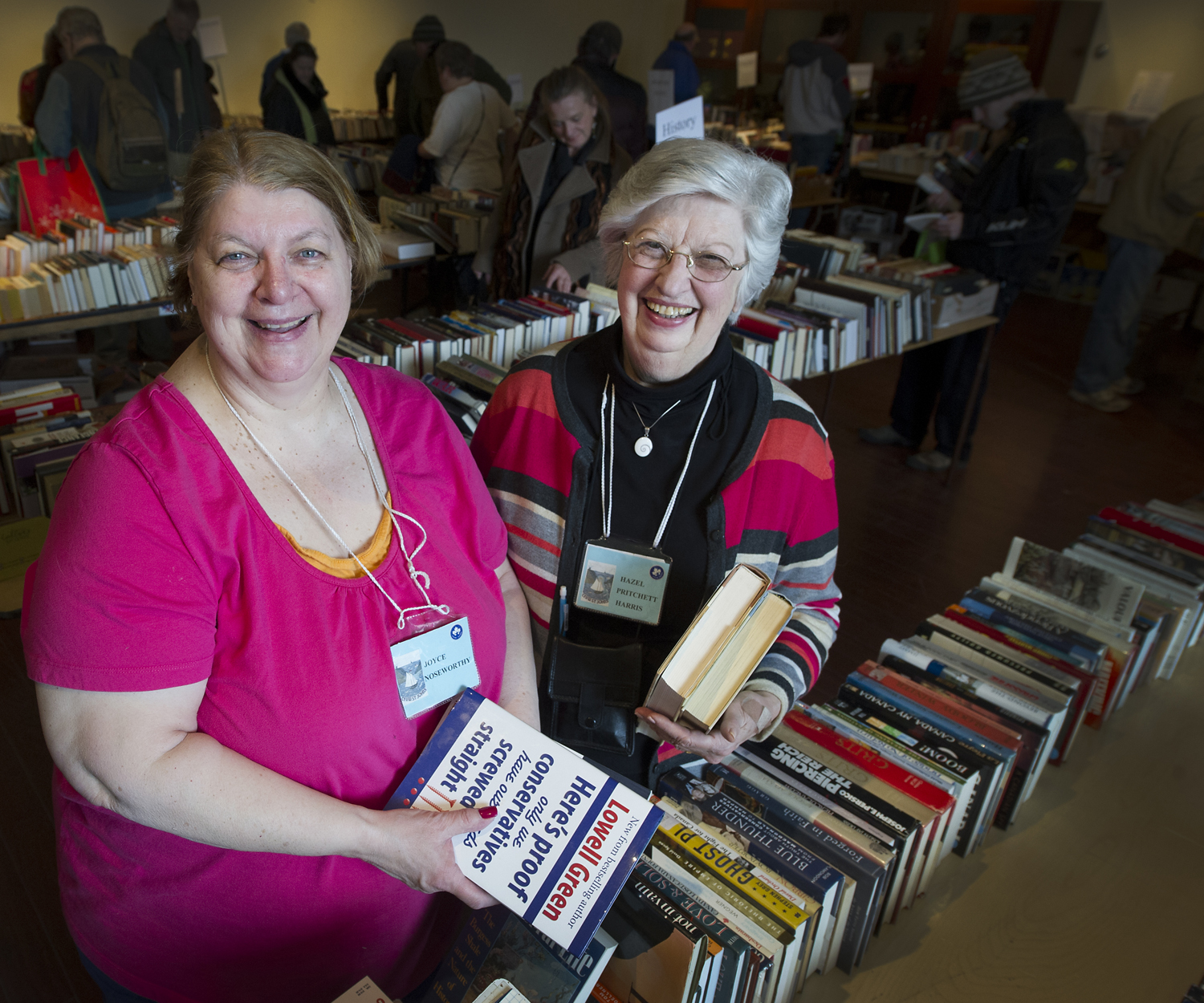 After 70 years of supporting female students at home and abroad, a local advocacy group is showing no signs of slowing down.
The group recently delivered a cheque for $20,000, the most it has presented to the university in a single gift.
"We are particularly proud of our efforts this year," said Joyce Noseworthy, vice-president and chair of the group's annual Book Sale Committee and a proud Memorial alumna.
CFUW is Canada's largest voluntary, non-profit, self-funded, non-partisan, non-governmental women's group. Its members advocate for girls and women in areas ranging from education and peace to justice and human rights.
It is also one of Memorial's most loyal donors – consistently providing funding for scholarships and bursaries over the past seven decades.
"We believe in education and helping the next generation succeed," said Ms. Noseworthy.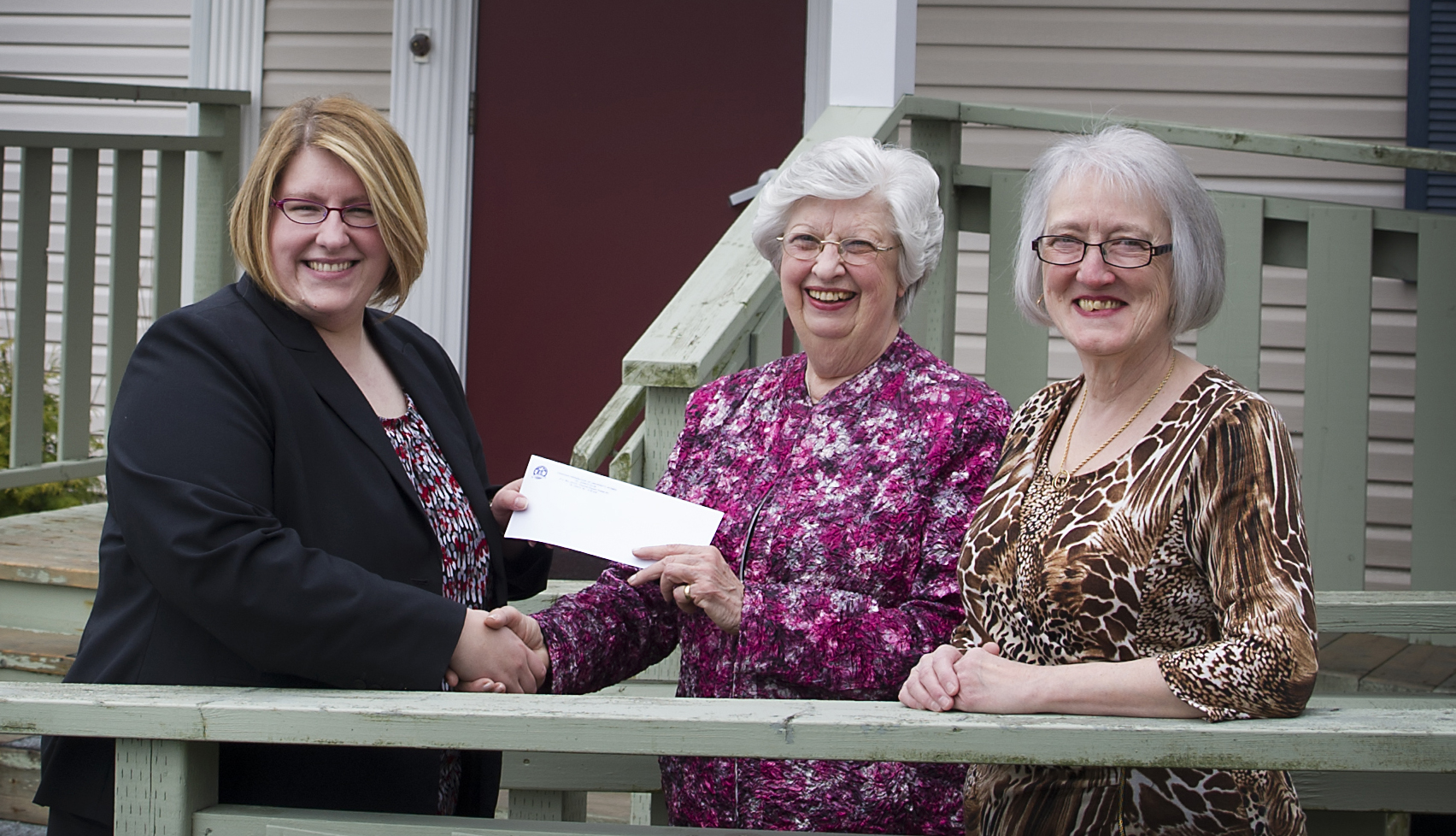 The club raises the lion's share of its money from a
hugely popular used book sale
. This year, more than 40,000 books were donated and sold during a three-day sale at the St. John's Arts and Culture Centre. That money will fund 18 bursaries and scholarships for female students at Memorial and the Marine Institute, while also supporting the Royal Newfoundland Constabulary Cadet Program and College of the North Atlantic. The group is also providing scholarships to the Kiwanis Music Festival, providing tuition and school supplies to a girl's primary school in Kenya and making a donation to Memorial's Campus Food Bank.
"We do a lot with the monies we raise," said Ms. Noseworthy. "We are not in the business of making or saving money, so we are happy to support who we can."
Pre-Confederate beginnings
The origins of the St. John's Club stretch back to pre-Confederate Newfoundland. On Nov. 8, 1945, 18 women – all university graduates – held its inaugural meeting in St. John's. Ms. Noseworthy says many of the members were Memorial alumnae, receiving their early training at Memorial University College and travelling to Canada to complete their degrees. Since the women already had strong connections to post-secondary institutions in Canada, they sought permission from their parent club in Great Britain to join the Canadian organization.
"Permission was granted and in May 1946 the St. John's club received its charter and became a member of the Canadian parent organization," explained Ms. Noseworthy. "Essentially we have two anniversaries: our club's formation in 1945 and our becoming a charter member of CFUW in 1946."
Supporting young female students at Memorial has always been part of CFUW's mandate.
In May 1946 local members organized an afternoon tea with musical entertainment raising a total of $67.50. Members donated an extra $7.50 to bring the total to $75. That was enough to award Olive Bugden an entrance scholarship to Memorial.
"To put our $75 in perspective, in 1946 the selling price of a new Ford sedan was $1,400 and bread went for about 10 cents a loaf, so a $75 scholarship was not too shabby," said Ms. Noseworthy.
Making a difference to students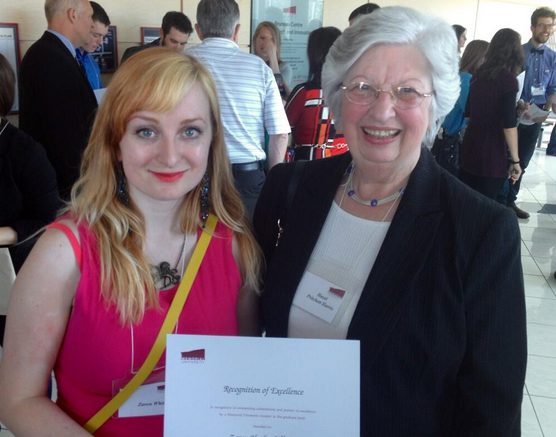 Alumna Zaren Healey White, a bachelor of arts graduate who is currently a master of gender studies candidate, received a $2,000 scholarship from the CFUW last year.
She says the scholarship allowed her to present her research on the international stage at a conference at the University of Lisbon in Portugal last September.
"It is completely thanks to this scholarship that I was able to pursue this meaningful travel and learning experience," said Ms. White, who is originally from Conception Bay South and is a reporter with VOCM Radio News in St. John's.
"It means a lot to me, academically and personally, to be recognized by my department as a worthy recipient of this scholarship. I've truly found an intellectual home in the Department of Gender Studies at Memorial," she added.
Ms. White says she has nothing but admiration for the volunteer efforts to support students.
"Their tireless work makes a huge difference in the lives of the students who benefit from the financial support. I am so grateful to them," she noted.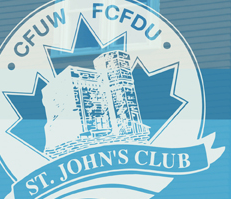 'Always on the move'
CFUW membership has grown substantially since the early years. Today, more than 110 women organize a variety of events ranging from book and dinner clubs to lifelong-learning activities and art classes.
"We are always on the move," said Ms. Noseworthy with a chuckle. "Any woman can join our group. You don't need to be a Memorial graduate or a College of the North Atlantic graduate. You just need to believe in our mandate of supporting students."
She feels the club's bursaries and scholarships help empower female students, allowing them to focus on their studies rather than worry about finances.
"We often hear from the recipients who have told us their scholarship or bursary is very meaningful, allowing them time to study and do research. Maybe they don't have to work as many hours in their part-time jobs. I think that's wonderful. It makes us all feel good."