Killam scholar's American study exchange experience of a lifetime

By Kelly Foss | June 26, 2015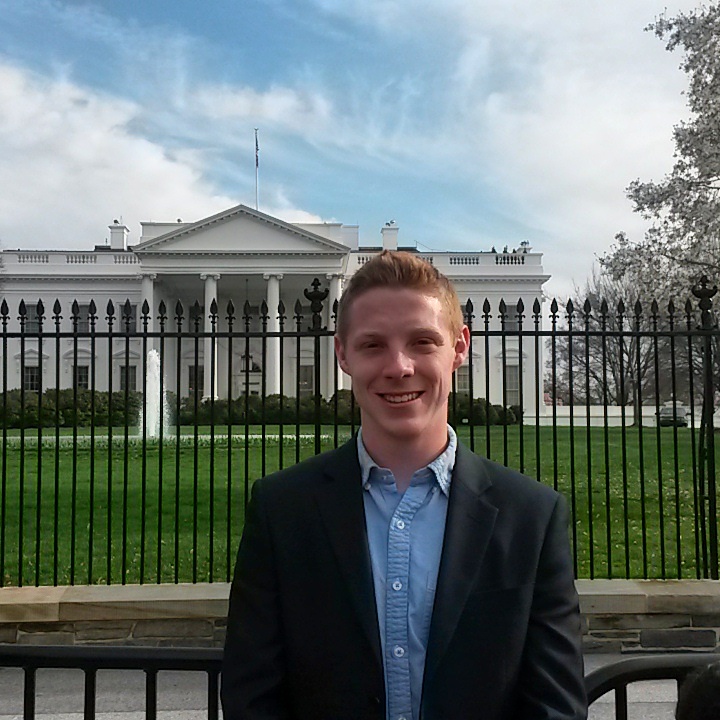 Sean Leonard almost threw the "most amazing" opportunity of his life away.
In the fall of his third year at Memorial, the recent biochemistry B.Sc. graduate received a letter from the university telling him he was eligible to apply for a Killiam Fellowship. The program provides an opportunity for exceptional undergraduate students from universities in Canada and the United States to spend either a semester or a full academic year as an exchange student in the other country. Mr. Leonard dropped the letter in the trash almost immediately.
"I thought it would be great, but at the same time, I believed there was no way I could do it," he explained. "I assumed I wouldn't be able to get the transfer credits, so I just threw it away."
But the letter played on his mind and two days later Mr. Leonard fished it out of the bin for another look.
"When I was in Grade 12, I had a philosophy that since it was my last year of high school, I was going to take every opportunity offered to me," he said. "Now that I was approaching my fourth year in university I wanted to do the same. So, doubtfully I got the letter and started doing research."
He applied in April; he was approved to study at Arizona State University in the winter of his final year at Memorial.
As part of the program, Mr. Leonard visited Ottawa, Ont., and Washington, D.C., with his fellow exchange participants. On top of the $5,000 per semester cash award, he received a grant that allowed him to take an educational field trip to California during spring break to broaden his understanding of the culture of the host country.
"I had the experience of a lifetime in Arizona," said Mr. Leonard. "The day-to-day experience of getting up and going to classes was pretty similar. But that's where the similarities ended.
"I'm an only child and I still live at home with my parents. So I've never had siblings or roommates and I've never studied abroad before. In Arizona I lived in a four-bedroom, four-bathroom apartment with three other guys. We quickly became fast friends, staying up late every night talking about differences between Canada and America. It was the best thing I've ever done in my entire life."
A former participant in Memorial's ambassador program and an active volunteer with Let's Talk Science, Mr. Leonard has always taken every opportunity to talk about his love for the university. As he prepares to enter medical school in the fall, he is hoping to continue in that role, with a special goal of making more students aware of the opportunities available through the Killiam Fellowship.
"Before receiving the letter, I had never even heard of the program before, which is unfortunate," he said. "But it's something I plan on advocating for, a lot. I want to make sure other students know they can take advantage of this program, too."