Perpetual poppies
By Nora Daly | July 21, 2015
Poppies are abloom at Memorial University this summer, as the Queen Elizabeth II Library prepares to host an art exhibit featuring the work of Turkish artist Hikmet Çetinkaya.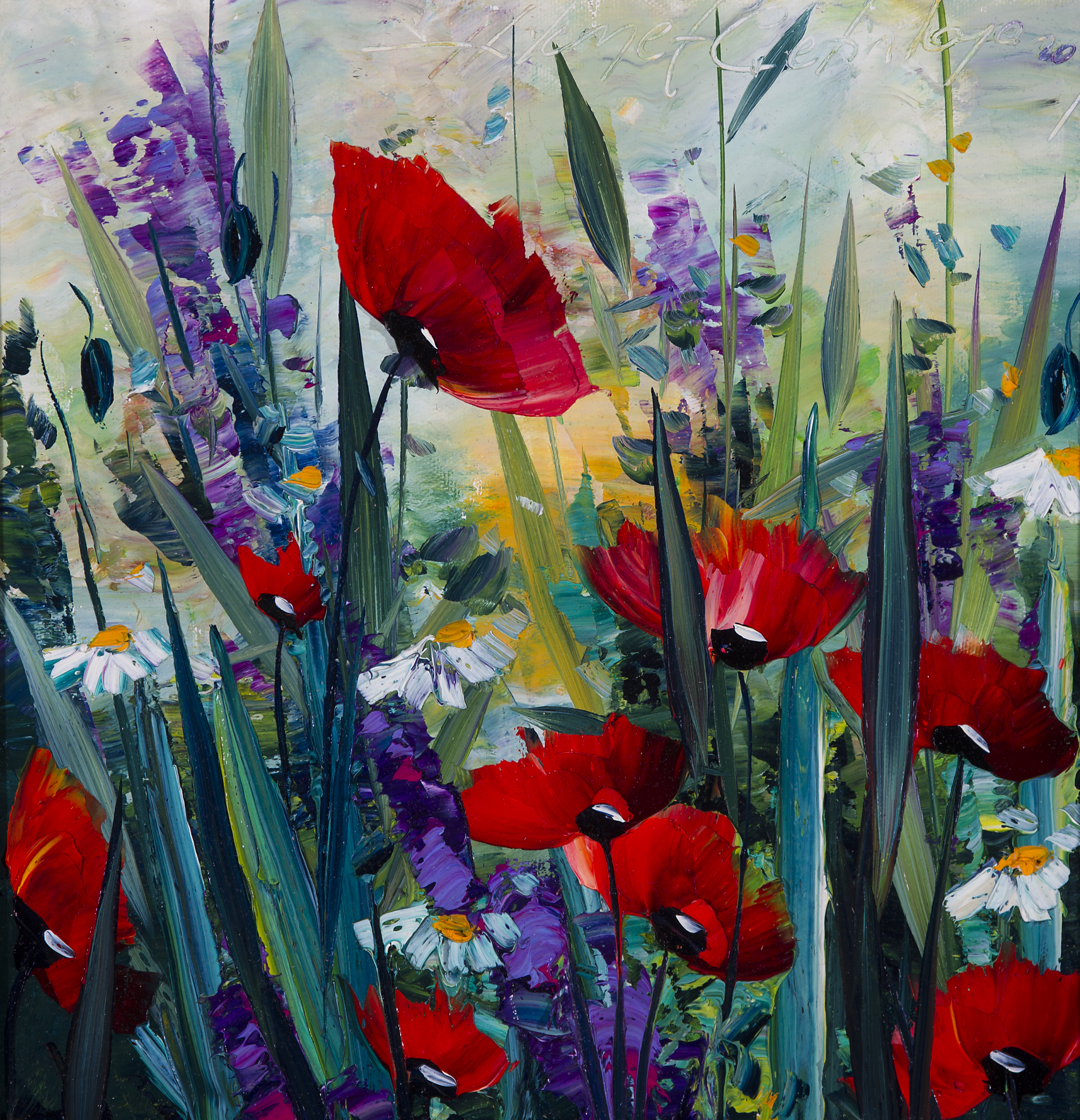 The exhibit, titled From Hostility to Friendship 1915-2015: Remembering the Fallen Soldiers in Gallipoli with Poppies, features 20 paintings exclusively depicting the poppy, which is a prominent international symbol of remembrance honouring those who sacrificed so much for their country. The exhibition was made possible by the Turkish Embassy to Canada in Ottawa.
The exhibit coincides with the 100th anniversary of the Gallipoli campaign during the First World War and is part of a series of events planned for the coming months to remember the Royal Newfoundland Regiment's role in the campaign. Commemorations will also include a public symposium and a Gallipoli-themed Ceremony of Remembrance in November.
In September 1915, eight-and-a-half months before the tragic events at Beaumont-Hamel, the Newfoundland Regiment was deployed to the Gallipoli Peninsula in the Ottoman Empire, now modern-day Turkey. The campaign had been ongoing since April with little progress, and with great loss of life. By the time the Allied forces withdrew in January 1916, they had suffered more than 200,000 casualties, with similar numbers among the Turkish troops. The Newfoundland Regiment, which originally landed 1,076 men, was reduced to 487 troops. The Regiment was the only unit from North America to participate in the campaign.
Many of the works in the exhibit are available for purchase. Two of the paintings are already spoken for, as Mr. Çetinkaya generously donated the largest painting in the series to Government House, and the second largest to Memorial University at the reception hosted by Lieutenant-Governor Frank Fagan on Memorial Day. Partial proceeds from sales of the remainder of the paintings will be donated by the artist to the university.
Born in Turkey in 1958, Mr. Çetinkaya has been a visual artist for many years and has established a studio to teach and encourage students. Since 2001 his works have been shown in numerous national and international exhibitions, in addition to 30 international and 109 national workshops. His paintings are on display throughout the world, including the presidential palace of the Republic of Turkey, Turkish embassies, a museum in Austria and the Canadian War Museum in Ottawa, Ont.
The grand opening of the exhibition will take place on Friday, July 24, at 5 p.m. in the First Space Gallery on the main floor of the library and will run until Sept. 15. Anyone interested in attending the opening is encouraged to email Joanne Costello at costello@mun.ca.