Farming a future: Alumna's roots run deep

By Jeff Green | July 29, 2015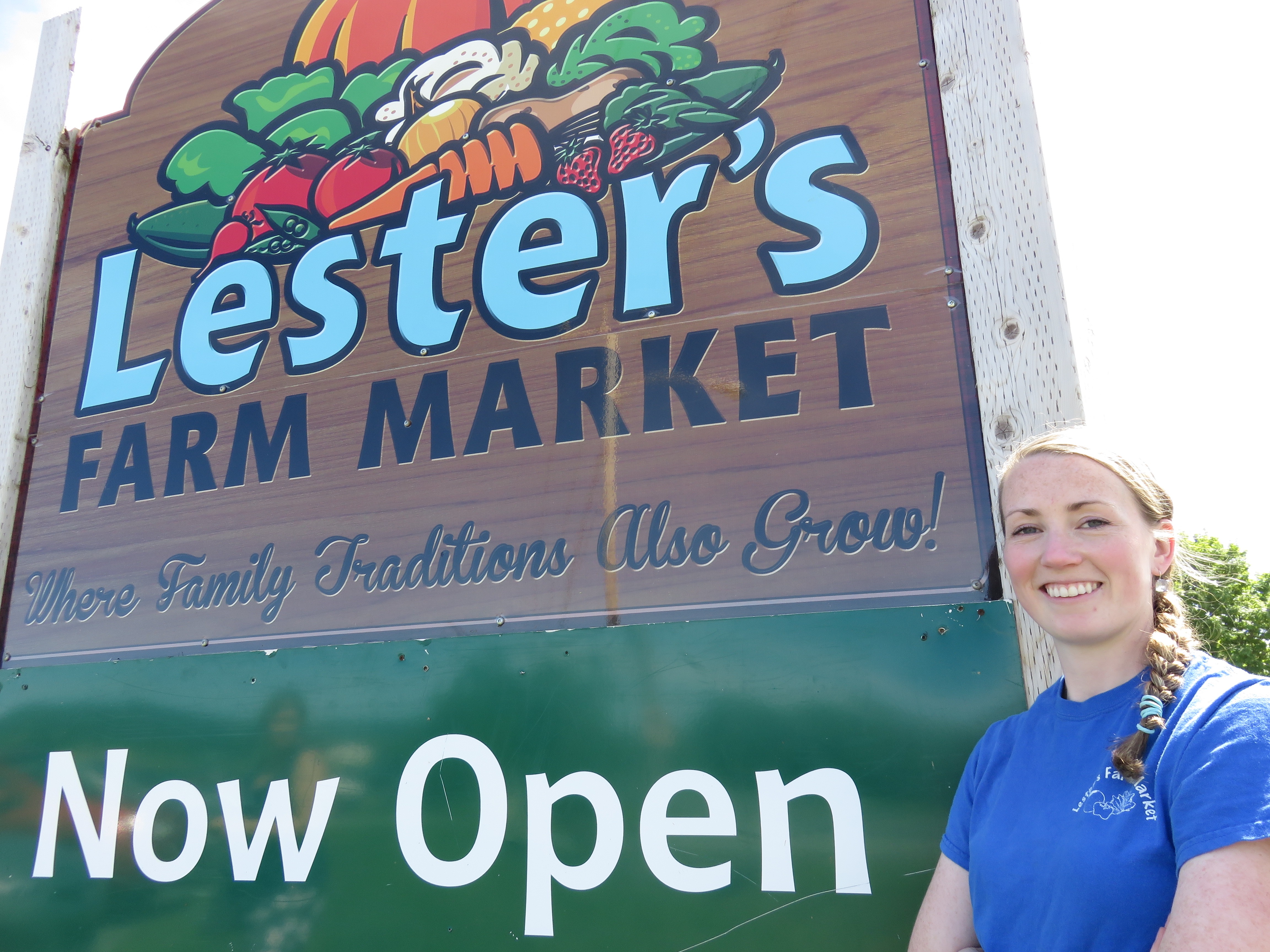 It's a little after seven in the morning and alumna Susan Lester greets me at her family-run farm in the west end of St. John's.
Amber rays of sunshine are piercing over the Southside Hills as a light breeze cascades across her face. She squints as she slides her sunglasses from her head to cover her eyes. It's the start of another workday on the more than 160-year-old farm that's spread out over 110 acres.
As a sixth generation farmer, Ms. Lester, 25, proudly embraces her job. In addition to managing a team of 30, she's affectionately known as the director of first impressions – overseeing everything from social media to face-to-face customer service. She's also the resident farming educator, where she runs a home grown educational program inspiring young children and teens to start thinking about where their food comes from; how to – as she puts it – "go green.
"Farming, unfortunately, is not very common in Newfoundland so a lot of kids don't even know how a carrot is properly grown because they just see them in the supermarket in a bag," she noted as we head toward a field.
Fostering future farmers
Armed with her bachelor of arts degree – she graduated in 2013 with a major in English and a minor in biology – Ms. Lester says she was drawn back to the farm after graduation.
"I guess it was always in the back of my mind that I would return," she said with a satisfied smile.
And she is proud.
Combining her love for children – she's taught dance for more than a decade – with her passion for the environment, Ms. Lester wants more young minds to understand food – how to grow it, what's good for you and healthy meal options.
Her curriculum-based farmer-in-training programs have been a hit. Her goal is to celebrate the critical work of farming. Since 2011, she has educated hundreds of young children and their parents and families about the importance of agriculture and the work of farmers.
More than 350 students from the ages of three to 12 are enrolled this year. Over the span of several weeks, they plant their own flowers and vegetables, help harvest other locally-grown food and learn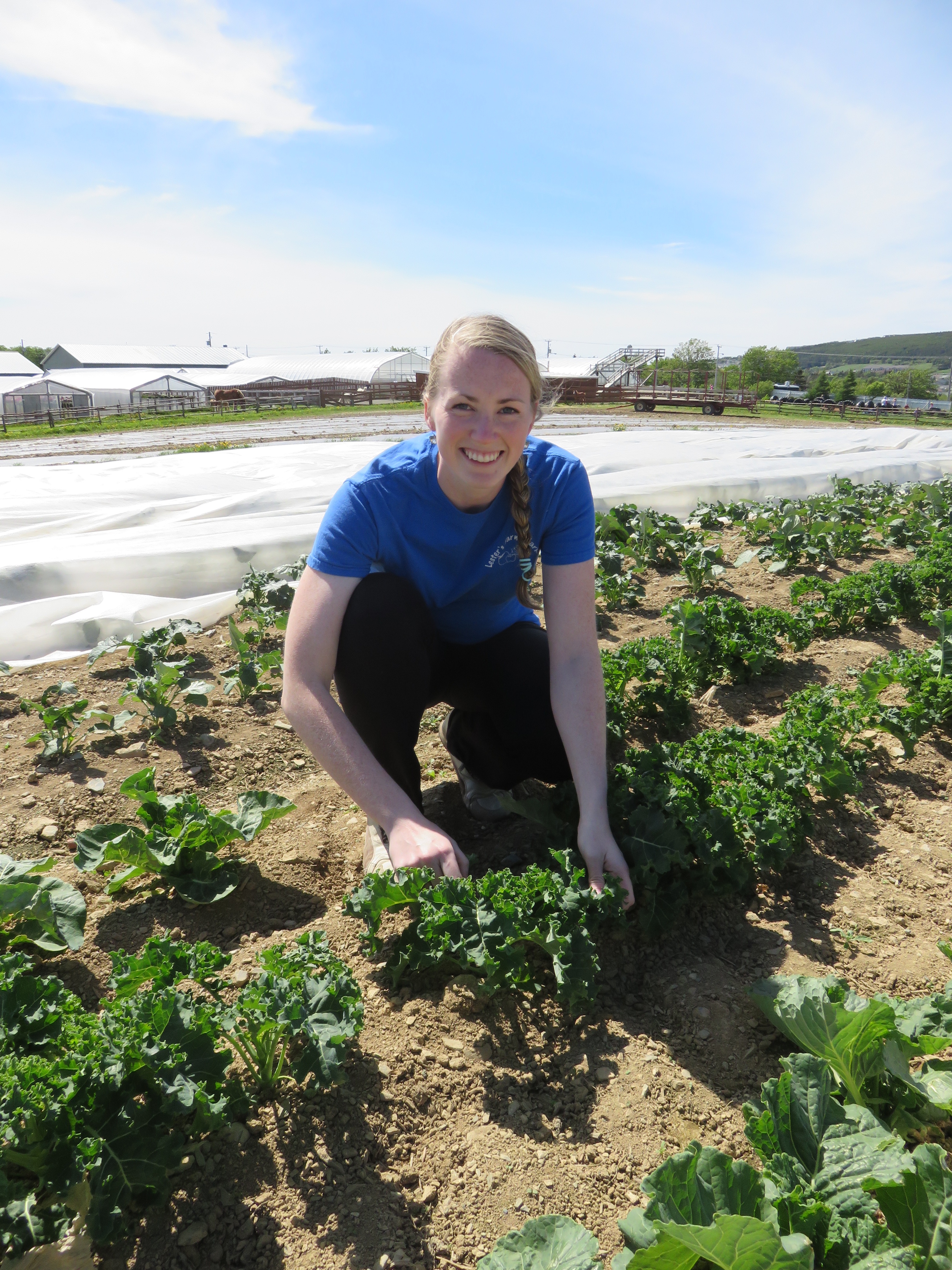 about the important role of animals in farm life, farm safety and the basics of farming.
"They get a sense of where food comes from, how things are grown and what has to go into it," Ms. Lester explained as we work our way to the vegetable patch where she checks on the progress of a crop of kale.
"I think they come out of it with a better appreciation for their food and the farming lifestyle in general," she noted. "At the end of the five or seven week program, I always ask 'So who wants to be a farmer when they grow up?' And pretty much everyone raises their hand."
Ms. Lester works full-time year-round on the farm, alongside her brothers and parents. She calls it a "group and team effort."
In addition to running the educational programs, and managing her team, she can also be found driving the tractor during harvest season or helping design flower arrangements for the nursery. "I guess I help keep the ship running," she said modestly.
As we stroll along, she can't get the smile off her face. It's evident she's proud of her family's roots and of her job.
"This is a different way of life. It's not just a job; it's a lifestyle. You really have to know what you are into."
She prides herself and the entire staff with being producers of quality fruits and vegetables – everything from artichoke to zucchini. She's equally proud of her educational programs.
Embracing art of farming
Science and nursing alumna Krista Gammal has her three-year-old son Shaheer enrolled this year. She says he quickly embraced the art of farming.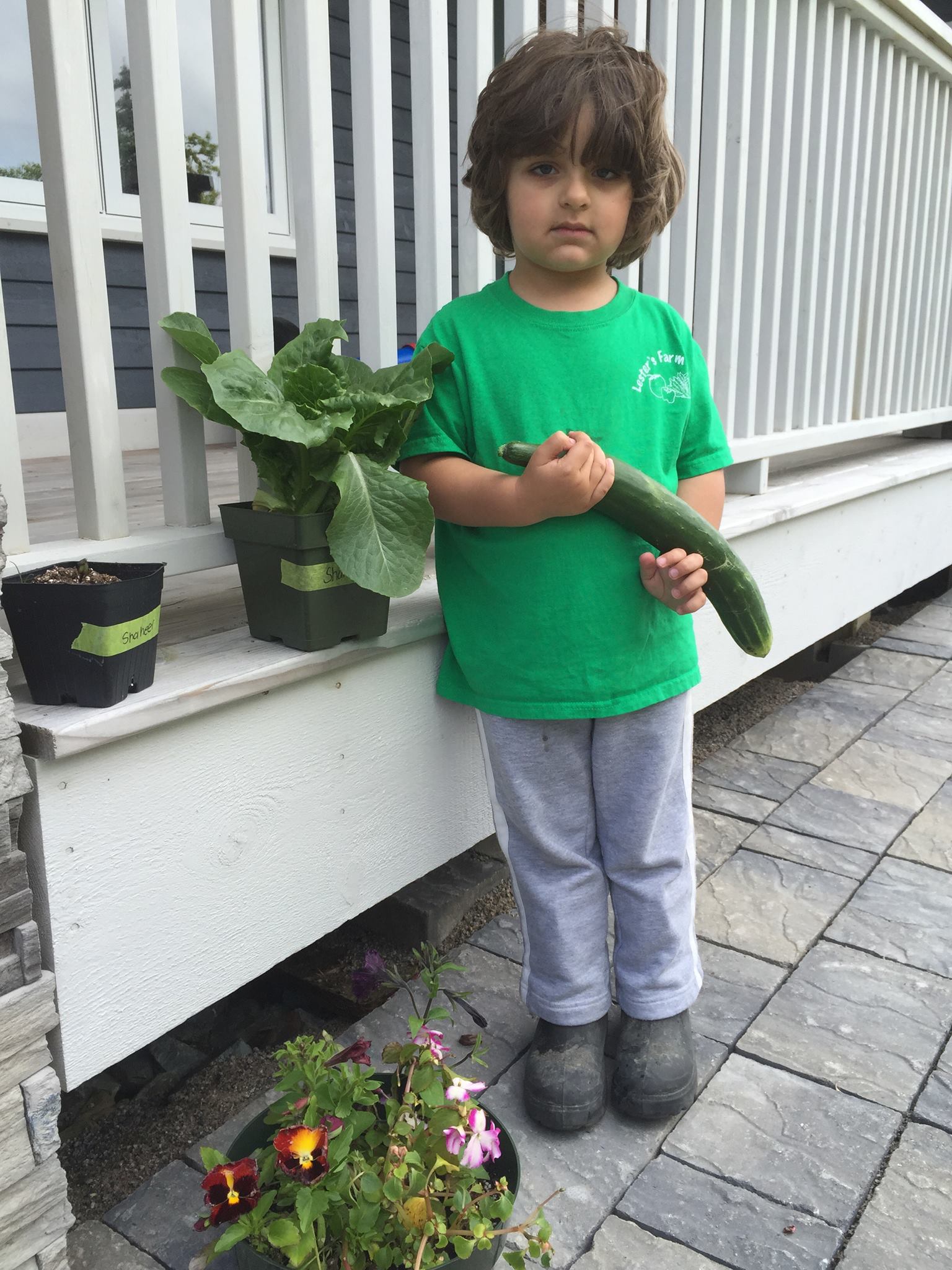 "He tells me how important it is for his plants and lettuce to get water and sunshine so that they will continue to grow," she said. "I now see him getting ready at various times throughout the day, with his rubber boots on and water bucket in hand, calling out to me, 'Mom I am gone to water my plants and lettuce, okay?' His favourites things from the program have been feeding the animals, planting flowers, the wagon rides and oh yes the ice cream treat at the end!"
Treats and fun aside, Ms. Gammal says it is important we all take an interest in sustainable food production for future generations. As much as her son has taken to farm life, she has also been inspired.
"Now that I have children, I want them to learn the basics so that some day we can fill our empty cedar garden boxes with topsoil and start to grow some food of our own," she added. "It's something we can do as a family outdoors that is fun and educational and in the end we can see the product of our hard work."
Important work
Back on the farm, after checking on the kale, making a stop in the nursery and helping feed the animals in the petting barn, it's time for Ms. Lester to really start her day. It's nearly 9 a.m. and customers will soon be milling about. There are plenty of other things to get done before they arrive, including preparing for her classes with the students.
"At the end of the day," Ms. Lester noted as we walk back to the parking lot, "I hope we can get more people, especially the younger ones, to start thinking about where our food comes from and why farms like this are just so important. That's really a valuable message."