Battery Facility Graduate Accommodations ready for first residents
By Rebecca Cohoe | Aug. 27, 2015
Now that construction is wrapping up on the Harbour Wing of Memorial University's new Battery Facility Graduate Accommodations, the first look inside the re-modelled space is ready to share. Major work on the wing, which includes 42 rooms, is now complete, with only finishing touches remaining prior to the first students moving in.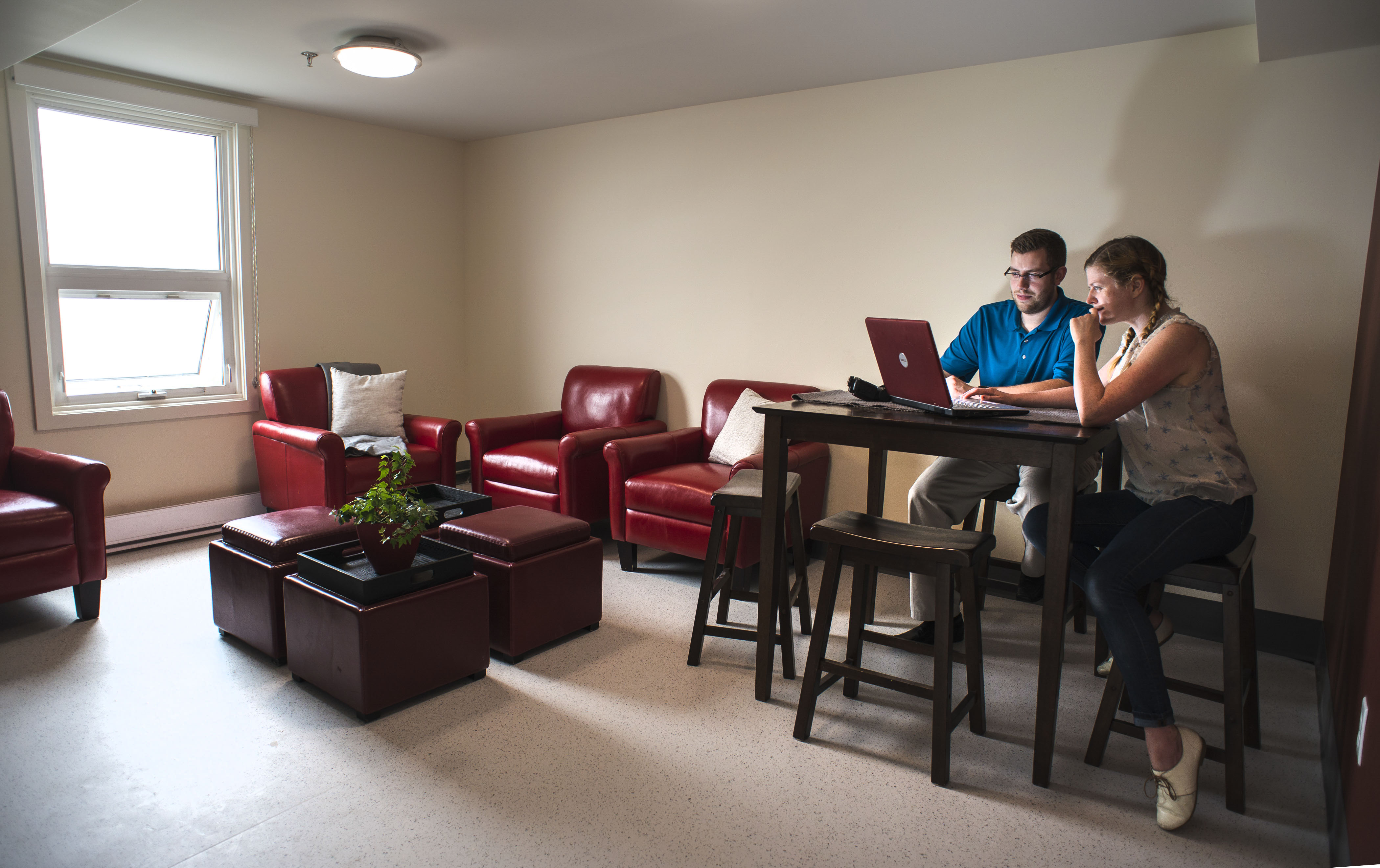 "We think that students will be pleased with the improvements we've made to the rooms," said Dr. Rob Greenwood, executive director, Office of Public Engagement. "They're bright, clean and modern, with private washrooms and plenty of natural light. The shared kitchens are spacious, with windows and a common area for eating, working together or relaxing."
The Battery Facility Graduate Accommodations offer an independent living opportunity for graduate students at Memorial University's St. John's campus and the Marine Institute. Consultations with graduate student groups revealed a need for private, independent residence options. The new facility addresses this need. Residents will each have their own space, but with some of the hassles of renting an apartment – including dealing with utilities and security – taken care of.
Now that the rooms are ready, Memorial is offering weekly tours on a drop-in basis for prospective residents, running every Friday in September, between 12-2 p.m. Interested graduate students will be able to tour a model room and kitchen, ask questions, and see the famous view for themselves.
"We're very pleased to start welcoming graduate students to the Battery Facility," said Dr. Greenwood. "It's a beautiful and historic neighbourhood, and we think the graduate students who live here will make a great addition to an already vibrant community. Our intention is for the Battery Facility to be a centre for public engagement in this province, and the presence of Memorial graduate students at the facility is an exciting first step."
For more information about and to view more photos of the Battery Facility Graduate Accommodations, please visit here.