Small-scale fisheries research leads to big-time nomination
By Janet Harron | Sept. 9, 2015
Dr. Ratana Chuenpagdee is a finalist for a Social Sciences and Humanities Research Council (SSHRC) Impact Award in recognition of her groundbreaking work on small-scale fisheries.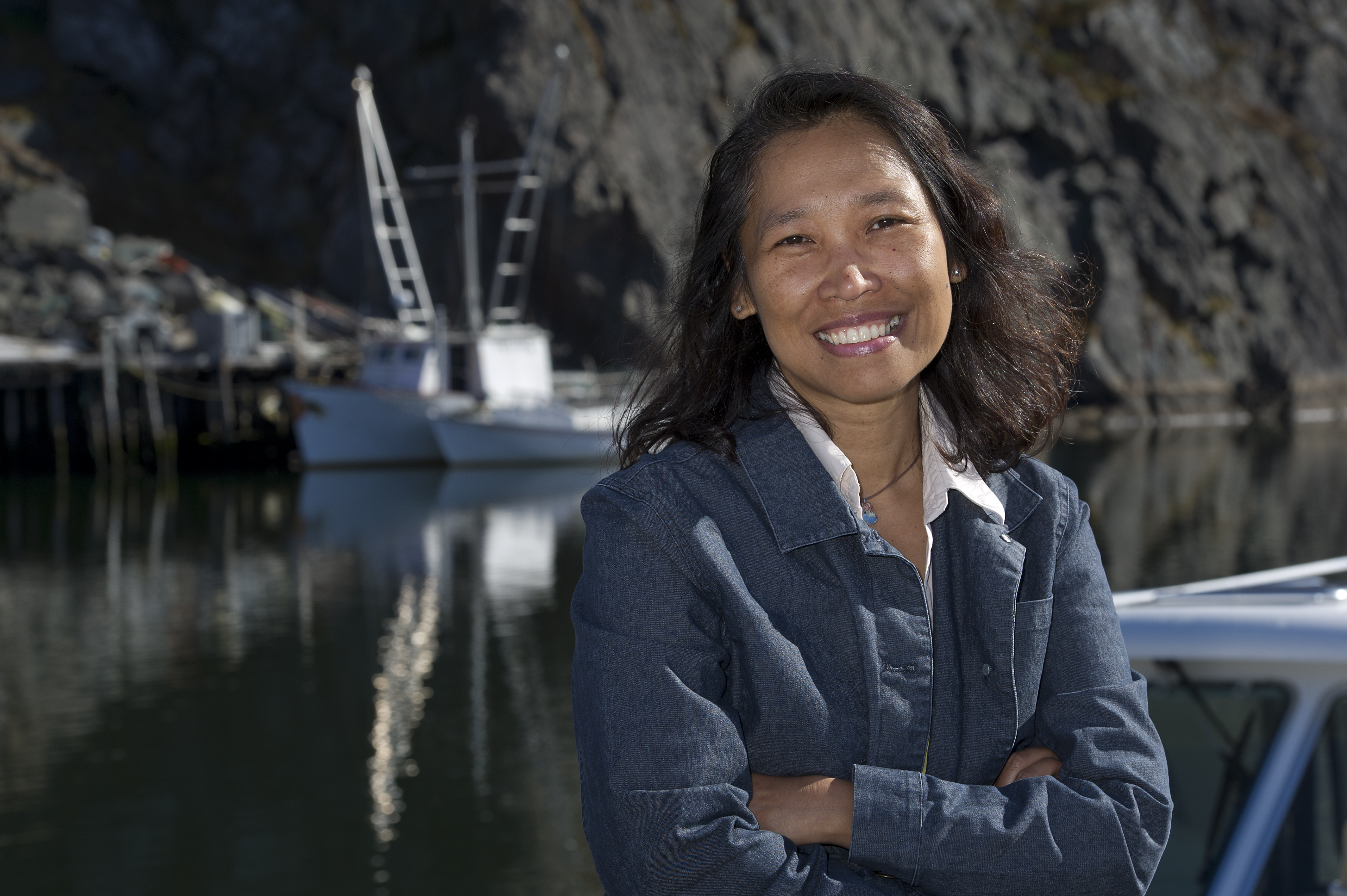 The Connection Award recognizes an outstanding SSHRC-funded initiative to facilitate the flow and exchange of research knowledge within and/or beyond the academic community. It is given to an individual or team whose project has engaged the campus and/or wider community, and has generated intellectual, cultural, social and/or economic impacts.
Dr. Chuenpagdee is a professor of geography in Memorial's Faculty of Arts and the Canada Research Chair in Natural Resource Sustainability and Community Development.
She is the project director for Too Big To Ignore, a global research network and knowledge mobilization partnership established to elevate the profile of small-scale fishers, to argue against their marginalization in national and international politics, and to develop research and governance capacity to address global fisheries challenges.
"On behalf of Memorial University, I am delighted to congratulate Dr. Chuenpagdee for being recognized as a finalist for the SSHRC Impact Awards," said Dr. Richard Marceau, vice-president (research). "The Impact Awards recognize the nation's top research talent in the areas of social sciences and humanities. These individuals are exercising true research leadership in enhancing our understanding of the world."
It is significant that Memorial is the only Canadian university currently shortlisted for an Impact Award that had major award winners (Marguerite MacKenzie, Impact Award, 2013, and Dr. Beverley Diamond, Gold Medal Award, 2014) since the program's inception in 2013. Drs. Chuenpagdee, MacKenzie and Diamond are all members of the Faculty of Arts (Dr. Diamond is cross-appointed to Folklore).

Too Big to Ignore is currently engaged in a provincewide campaign designed to promote discussions around the value of fish for the province's food security.
The Impact Awards will be presented at a special ceremony in Ottawa, Ont., on Nov. 16.