Fall honorary degree recipients announced
Sept. 10, 2015
Memorial University has announced the names of three people to whom it will award honorary doctorates at fall convocation ceremonies in October 2015.
The Corner Brook session of fall convocation will take place at the Arts and Culture Centre on Friday, Oct. 2. Retired Supreme Court Justice and former member of the House of Assembly Robert Wells will receive an honorary doctor of laws degree.
Physicist Dr. Sylvester Gates, Jr., will receive an honorary doctor of science degree and actor Robert Joy will receive an honorary doctor of letters degree at fall convocation sessions in St. John's on Friday, Oct. 23, at the Arts and Culture Centre.
Biographies of all honorary degree recipients follow below.
Honorary degree recipients are chosen by the Senate, the university's academic governing body, after careful examination of the grounds for their nomination.
The honorary doctorate is designed to recognize extraordinary contributions to society or exceptional intellectual or artistic achievement.
The awarding of honorary doctorates, an important feature of Memorial's convocation, serves to celebrate both the individual and the university as well as to inspire graduates, their families and guests.
Some 950 undergraduate and graduate students will receive their degrees during fall convocation.
Distinguished retired faculty members who were recently accorded the title professor emeritus/emerita by the university's Senate will also be recognized.
Dr. Georg Gunther, Division of Science, Grenfell Campus; and Dr. Paul Wilson, Counselling Services, Grenfell Campus, will be honoured at the Corner Brook session of convocation on Oct. 2 at 10 a.m.
Dr. Sandra LeFort, School of Nursing; Dr. Marguerite MacKenzie, Department of Linguistics, Faculty of Arts; and Dr. Christopher Sharpe, Department of Geography, Faculty of Arts, will be honoured at the St. John's session of convocation on Oct. 23 at 7:30 p.m.
The distinction professor emeritus/emerita is open only to retired members of the faculty. To be eligible, a person must have served at least 10 years as a regular full-time faculty member at Memorial and must have held the rank of professor upon retirement. The prime criteria for nomination are sustained, outstanding scholarly work and/or service to the university.
Biographies of honorary graduands
Robert Wells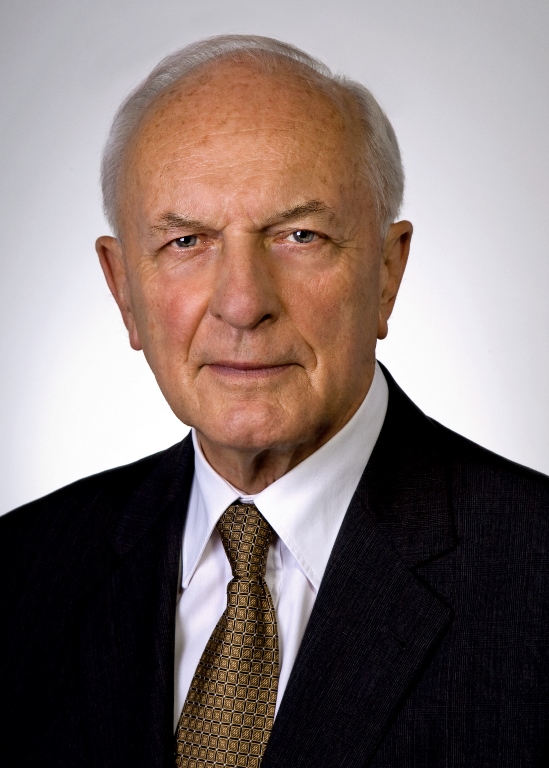 A native of Badger's Quay, N.L., Robert Wells graduated from Memorial University with a bachelor of arts degree in 1953 and was named Newfoundland and Labrador's Rhodes Scholar in that year. In 1958 he returned to the province from Oxford University, where he studied law, to join the provincial civil service as an economist but instead took up the practice of law. Mr. Wells was a member of the Department of Justice from 1959-62 as a Crown attorney and departmental legal advisor and then went into private practice specializing in criminal and civil law for 23 years. He was appointed justice of the Supreme Court of Newfoundland and Labrador, Trial Division, spending 22 years in that role before retiring in 2008. Throughout his distinguished legal career, Mr. Wells served in a variety of voluntary positions related to the profession. He was national president of the Canadian Bar Association from 1985-86 ― the only person in Newfoundland and Labrador to hold the position. He is past president of the Canadian Institute for the Administration of Justice, past president of the International Commission of Jurists (Canadian section) and former chair of the Canadian Bar Association Committee on Human Rights for Developing Countries. He is currently chair of Newfoundland and Labrador's Provincial Criminal Justice Committee. Mr. Wells also served in the province's civil service. He was elected to the House of Assembly in 1972 and stayed there until 1979, holding posts as minister of Health and Government House Leader. He was chairman of the Diocese of Eastern Newfoundland and Labrador from 1979-84 and of the board of the Janeway Child Health Centre from 1977-87. In 2009 Mr. Wells was appointed commissioner of the Helicopter Safety Inquiry, and has, since the delivery of his report in 2011, been an advocate for safety in the offshore sector. For his contribution to the law and to offshore safety, Robert Wells will receive the degree of doctor of laws honoris causa during fall convocation on Oct. 2 in Corner Brook.
Dr. Sylvester Gates, Jr.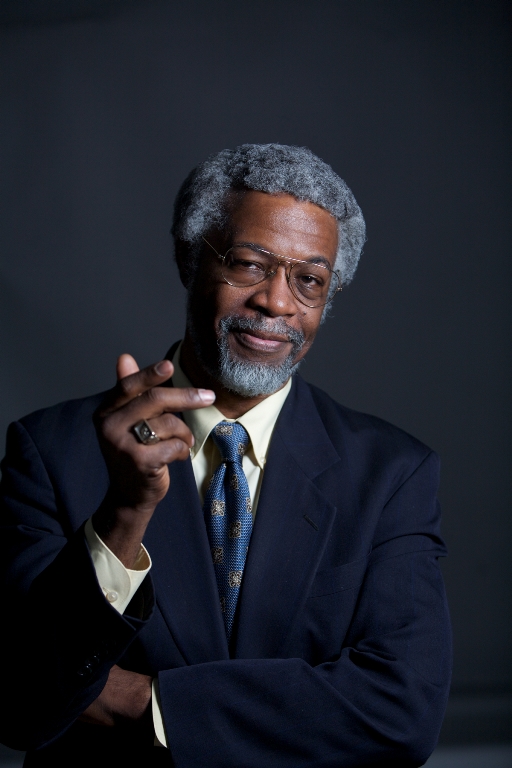 Dr. Sylvester Gates, Jr., was born in Tampa, Fla. As a young child, he lived in St. John's for a time while his father was stationed at Fort Pepperrell. While there he was taken to see a science-fiction film, Spaceways, which kindled a passion for science that would eventually govern his life. Dr. Gates completed both undergraduate and graduate studies at the Massachusetts Institute of Technology (MIT), earning two bachelor's degrees in 1973 and a PhD in 1977. His doctoral thesis was the first thesis at MIT to deal with supersymmetry, a topic that has dominated theoretical physics since that time. His strides in that field helped to provide a mathematical framework uniting Einstein's general theory of relativity with the principles of quantum mechanics. Dr. Gates joined the faculty of the University of Maryland in 1984 where he rose to the rank of John S. Toll Professor of Physics. He currently serves as director of the University of Maryland's Center for String and Particle Theory, is president of the National Society for Black Physicists and is a member of the U.S. President's Council of Advisors on Science and Technology. For his teaching Dr. Gates received awards from the American Association of Physics Teachers in 2003, the American Association for the Advancement of Science in 2006 and in 2014 was the first black person to be inducted into the American Academy of Arts and Sciences in its 150-year history. In 2013 he was awarded the National Medal of Science by U.S. President Barack Obama. He is recognized as an outstanding communicator, able to make highly abstract science meaningful to the layperson, and has made many television appearances, ranging from PBS's NOVA to the BBC's The Hunt for Higgs. For his contributions to physics as a scholar and as an educator, Dr. Sylvester Gates, Jr., will receive the degree of doctor of science honoris causa during the 3 p.m. session of fall convocation on Oct. 23 in St. John's.
Robert Joy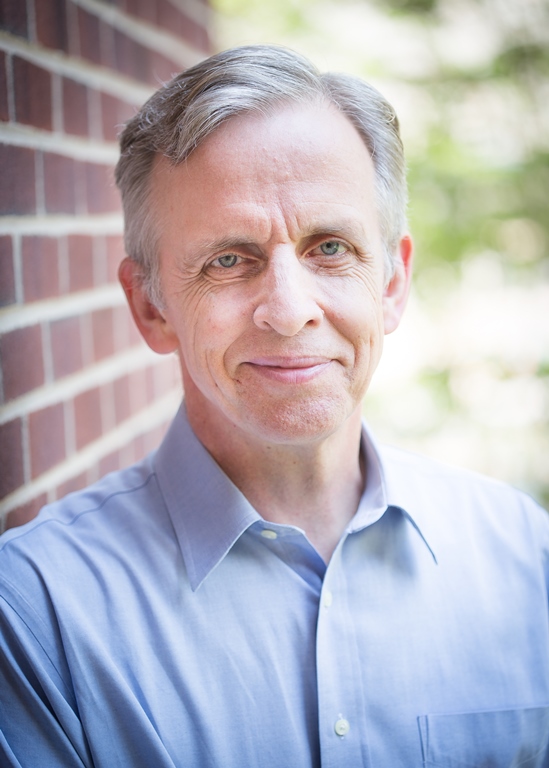 Robert Joy was born in Montreal, Que., and raised in St. John's, N.L. In addition to his involvement with the Memorial University Drama Society, Mr. Joy had an outstanding academic career at Memorial. He graduated with a bachelor of arts (honours) degree in English literature in 1972, and won the university's gold medal in English. In 1973 he won the Rhodes Scholarship and began studies in Oxford University, completing two terms before returning to Newfoundland and Labrador to pursue acting. As a member of CODCO from 1974-77, he acted, wrote scripts, composed music and lyrics, played piano and guitar and sang. Following the disbanding of the comedy troupe, Mr. Joy landed the role of Peter in a theatrical production of The Diary of Anne Frank in Toronto and New York, his off-Broadway debut. His film career began as a result of that show; Mr. Joy went on to perform alongside many notable international stars such as Susan Sarandon, Burt Lancaster, James Cagney and Madonna. He may well be best known for his television work: he appeared in the role of chief medical examiner Dr. Sid Hammerback on CBS's CSI: NY more than 100 times from 2005-13. Of the three genres in which he works, it is in theatre that Mr. Joy has worked the longest and made the greatest contribution to his craft ― earning numerous Genie and Gemini nominations along the way. Since his beginnings singing in the chorus of Brother Rice High School's production of Gilbert and Sullivan's Mikado in 1966 to his most recent role of Archie Lee in a new adaptation of Tennessee Williams' Baby Doll screenplay at McCarter Theatre Center in Princeton, N.J., Mr. Joy is thought by theatre scholars to be one of the best character actors working in North America today. For the range and quality of this theatrical work, Robert Joy will receive the degree of doctor of letters honoris causa during the 10 a.m. session of fall convocation on Oct. 23 in St. John's.