Self-directed learning award takes education above and beyond
By Jennifer Batten | Oct. 15, 2015
Curious. Independent. Confident. Creative. These are some of the quintessential qualities of an effective self-directed learner. It was with these qualities in mind that Kasi Humber, an education student at Memorial's St. John's campus, set out to create a student award to recognize the tremendous effort involved in starting, implementing and completing a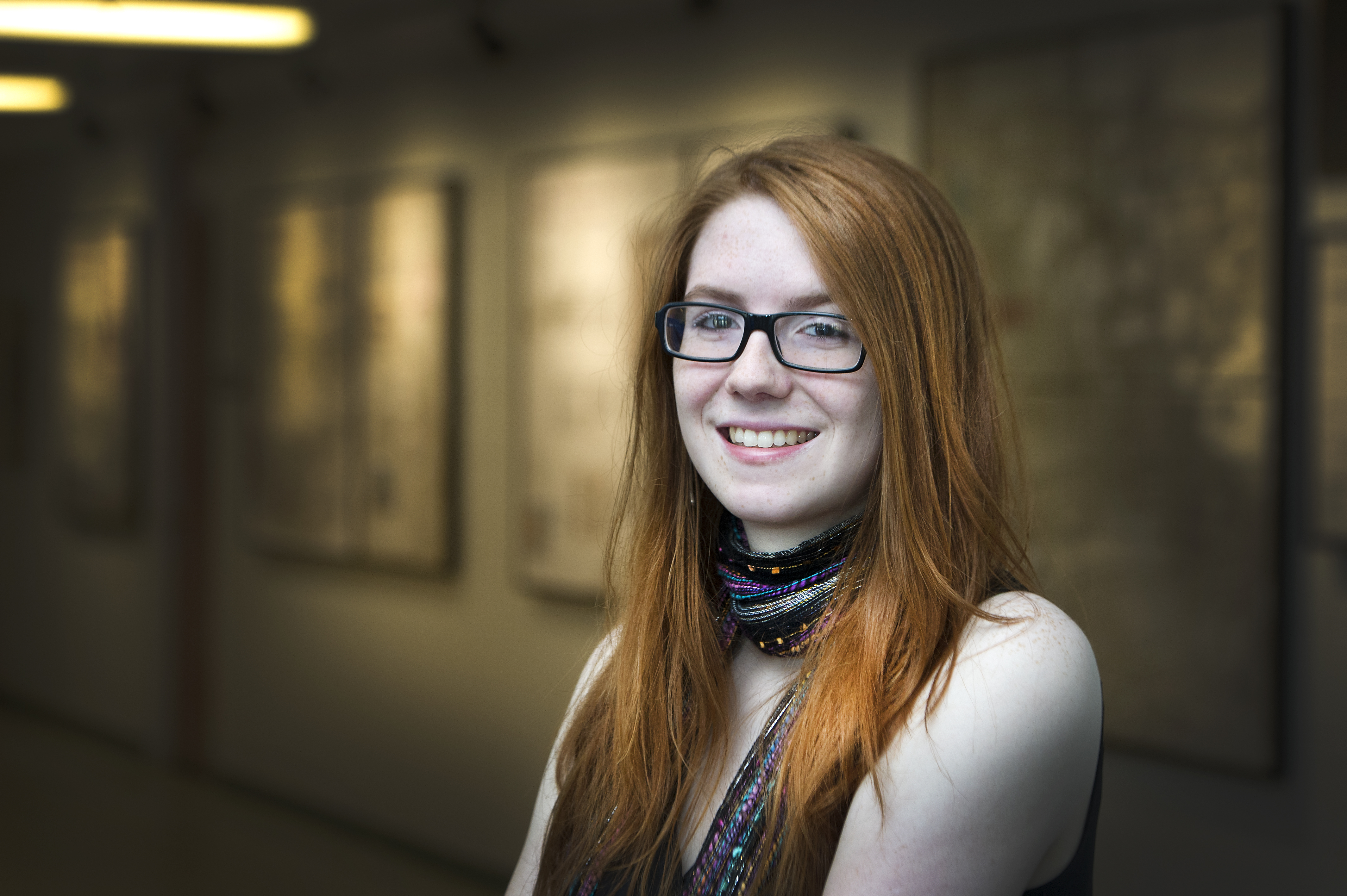 self-directed learning project.
Ms. Humber was a student in a course taught by Sébastien Després, lecturer in the Departments of Anthropology and Geography, when the idea of a self-directed learning award came to mind. Recognizing her instructor's keen interest in teaching and learning, she approached Mr. Després to share her idea for a learning award. The two saw the potential in the idea and from that point forward worked to develop a proposal which they presented to various committees, administrators and stakeholders across Memorial University. Incorporating feedback along the way and making revisions to the draft, the proposal eventually became a reality when the Teaching and Learning Framework Advisory Committee Chairs and Working Group unanimously supported its creation as the Memorial University Award for Outstanding Self-directed Learning.

"Self-directed learning is initiated, completed and evaluated by the student," said Ms. Humber. "It is a process that has a defined purpose and set of learning goals which are thought of in advance, but are also dynamic and expand and mature along with the learning objective."
Based on the foundational definition provided by renowned educator and self-directed learning champion Malcolm Knowles, self-directed learning is a process in which the design, conduct and evaluation of a learning project are initiated and controlled by the learner, with or without the assistance of others.
The creation of this student award is itself an example of self-directed learning by a Memorial University undergraduate student, and an example of the university's role in encouraging students' self-directed learning endeavours.

"I've always been passionate about the teaching and learning process," said Mr. Després. "Excellence in teaching and learning is often about finding inventive ways to gain knowledge and experience. This new award will give students the chance to apply themselves to learning with an unconventional, innovative, and highly independent approach."
Unlike any other student award offered at Memorial to date, the self-directed learning award specifically celebrates undergraduate students with the qualities and skills that enable them to manage components of their own learning and successfully undertake self-directed learning projects.

"Self-directed learning is important because we all can be active participants in our education and the formation of our own worldview by seeking out multiple perspectives and sources of information that might not otherwise be presented to us," said Ms. Humber. "If undergraduate students stop their pursuit of knowledge at the last page of the syllabus, then they are limiting what they can get out of the courses they complete. Self-directed learning allows students to go beyond what is assigned and turn an education into an even more personalized, meaningful and rewarding learning experience."

Allyson Hajek, instructional design specialist with Distance Education, Learning and Technology Support (DELTS) is the co-ordinator for the new award, which addresses the recommendation of Memorial University's Teaching and Learning Framework to create opportunities for engagement among students, educators and the community-at-large.
"One of the things we know for sure about life is that there will always be something new to learn," said Ms. Hajek. "To be self-directed in learning ensures a lifetime of learning to better ourselves and our world."
One award will be presented annually; the deadline to apply for the inaugural award is Jan. 26, 2016. The recipient will be recognized with a $1,000 cash award and a personalized and framed certificate. The recipient will also be invited to make a presentation to undergraduate students about their self-directed learning experiences.
All full-time and part-time undergraduate students at all Memorial University campuses are eligible to apply. Applicants must provide clear evidence of outstanding achievement and creativity in self-directed learning. Full application details, criteria and guidelines are available here.