Engineering student is Canada's Smartest Person
By Jackey Locke | Nov. 26, 2015
Fourth-year electrical engineering student Katy Warren beat out seven other finalists on the Nov. 22 finale of CBC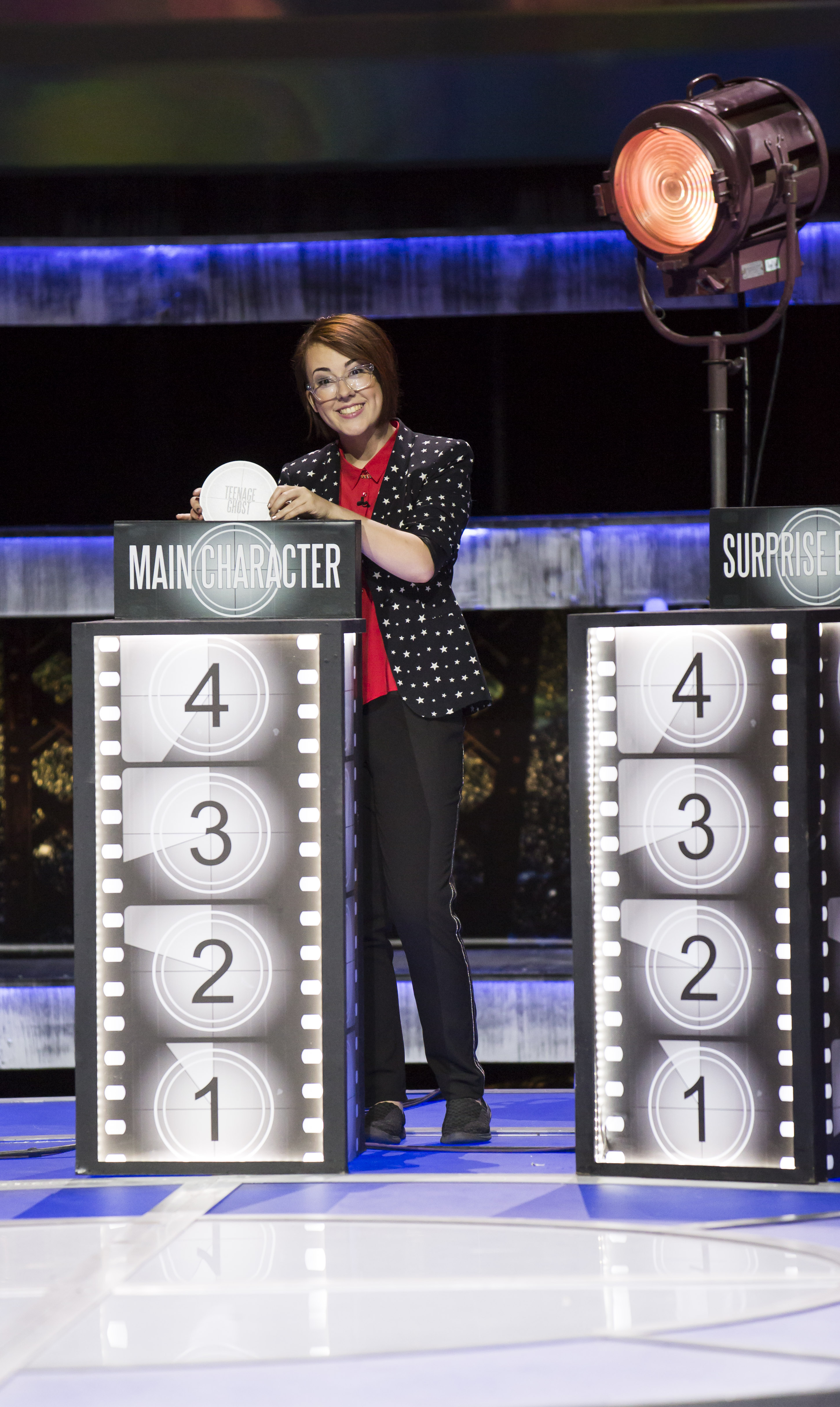 Television's Canada's Smartest Person to claim the show's coveted title.
The St. John's native competed in the fourth round of the competition series where she beat out three other competitors to earn her place in the finals, and proved she deserved to be in the final top four when she finished in the top two after the finale's qualifying round.
"It felt pretty great to come first in the rapid fire round at the beginning of the night," said Ms. Warren. "I had thought I bombed on it because I got snagged on the physical challenge, so it was a total surprise when I found out it had gone that well for me."
As part of the final four, Ms. Warren continued to move through the challenges with confidence. In this segment of the competition, competitors completed six intelligence challenges – syllable switch, orders up, sliding scale, sum challenge, screen test and ball handler. Ms. Warren was in the lead after the first three challenges and finished second overall securing her spot as one of two competitors to compete in the final challenge, The Super Gauntlet, where her strategy paid off.
"I was just trying to stay calm," she said. "I learned from the first gauntlet I did that my biggest enemy would be my own nerves. Beyond that, the only real strategy I used was in the visual challenge at the end. We had to take a bunch of pieces of a big cube and combine them back into their original shape. I decided to do the outside pieces first by matching up the images printed on them, then wiggle the middle block in at the end, which meant that I got it done just in time to race Jason, my competitor, to the end."
Her strategy clearly paid off. Ms. Warren can now add "Canada's Smartest Person" to her resume, which will likely earn her some smart remarks from her friends as well as some well-deserved compliments.
"We're really proud of Katy's accomplishments in this competition," said Dr. Dennis Peters, head of the Department of Electrical and Computer Engineering. "She showed us how she can use all parts of her brain to solve the problems before her – these are great skills for an engineer to have."
For the TV finale and the big reveal, Ms. Warren surrounded herself with approximately 50 of her closest and dearest family and friends.
"We had Bitters Pub booked out to watch it, and that was fantastic," she said. "It was so cool to have all the people I love so much there to support me. It also meant we had sort of a weird sporty vibe to it, I've personally never gone to a bar to watch the Stanley Cup but I can totally understand why people do it if it's that much fun to watch everybody screaming at the TV!"
So, how does it feel to be Canada's Smartest Person?
"I still have trouble believing it," she said. "It's so surreal to finally have everybody know about me winning. A few people have been calling me "Canada's Smartest Person," which is really flattering, but also seems crazy."