On the turnaround
By Krista Davidson | Dec. 16, 2015
Commuting can be challenging and frustrating at the best of times. Add the pressure of family responsibilities, long and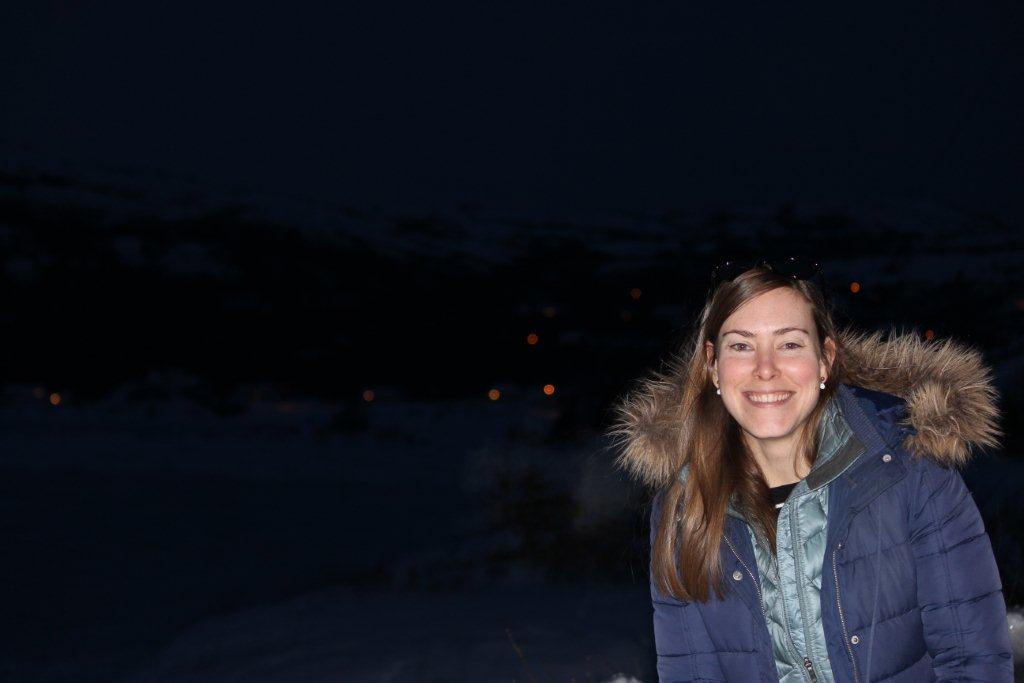 labour-intensive shifts and nasty weather and commuting can become risky, unhealthy and stressful for those who are trying to balance family and personal lives with work in another community.
The scenario has become a frequent one in Canada and it is the basis of a seven-year national research partnership known as On the Move, led by Memorial University's Dr. Barb Neis. The partnership aims to investigate the spectrum of employment-related geographical mobility and its consequences for workers, families, employers, communities and government.
On the Move recently attracted the attention of an organization providing advice to a First Nations seafood-processing plant based in New Brunswick. The organization had identified issues with workers travelling or carpooling 1.25-1.5 hours to and from work on a daily basis. They sought insight from the On the Move team on how to best accommodate the commuting workers.
In response, the group drew on its research in different contexts to assemble a written report for the organization. The team included Christine Knott, a trainee and doctoral student at Memorial; Dr. Imelda Wong, an affiliate with On the Move; Drs. Sara Dorow and Lachlan Barber, co-investigators; and doctoral student Marcella Cassiano, as well as some researchers from outside the partnership.
The report documents some of the issues commuting workers face, such as risky driving behaviour and the risk of sleepy driving and driving accidents, and other issues such as family life pressures and access to affordable/appropriate childcare that fits with the often long hours, seasonality and prolonged work weeks associated with seafood processing. It also explores some of the opportunities and potential issues with dormitories/work camps as a strategy for reducing the load of commuting.
The organization reached out to Dr. Neis to express its appreciation for the original report, indicating the need to further engage in a more thorough process to understand the specific issues and challenges workers face. Ms. Knott was then hired as a consultant to provide further research and insight into issues and potential strategies appropriate for the client-processing company.
Ms. Knott has a particular interest in the issues faced by workers in this industry, having focused her research on understanding changing labour forces and work-related challenges in the seafood processing industry in Atlantic Canada and British Columbia.
"I was happy to work on a project that was relevant to my research but applicable in the real world," she said. "The tricky balance was to make sure my recommendations were useful, taking into consideration not just the industry constraints, but the constraints of the First Nations group. We wanted to provide them with options of increasing workplace stability and productivity and decrease the likelihood of workers experiencing burnout."
The company's preferred solution was to build a dormitory workers could use during the busy season rather than commuting back and forth. However, after consulting with workers, Ms. Knott realized that while this option worked well for young, single men, it might not work as well for women or those with families.
"My ideal scenario for the plant was for them to take a longer-term view, integrating both occupational health and safety recommendations as well as childcare and work/life balance into their dormitory design―offering more livable quarters with increased privacy, as well as childcare facilities."
On the Move is a project of the SafetyNet Centre for Occupational Health and Safety Research at Memorial University. The project is funded by the Social Sciences and Humanities Research Council of Canada, the Research and Development Corporation, the Canada Foundation for Innovation and numerous universities and partners.