Activities resuming at St. John's campus
September 11, 2012
Classes and other scheduled activities at Memorial's St. John's campus, including the Marine Institute, will resume at 7 p.m. tonight. The QE II Library will reopen at 6 p.m.
Grenfell Campus reopened at 12:30 p.m.
The Bookstore on the St. John's campus will not reopen tonight as scheduled. A decision about opening another night will be made tomorrow.
Snapshot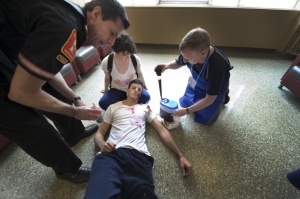 Role Play