Student trailblazer
By Melanie Callahan | Oct. 25, 2013
Part of a special feature highlighting 2013 fall graduates.
Grenfell Campus witnessed its first master of arts in environmental policy graduate cross the stage at fall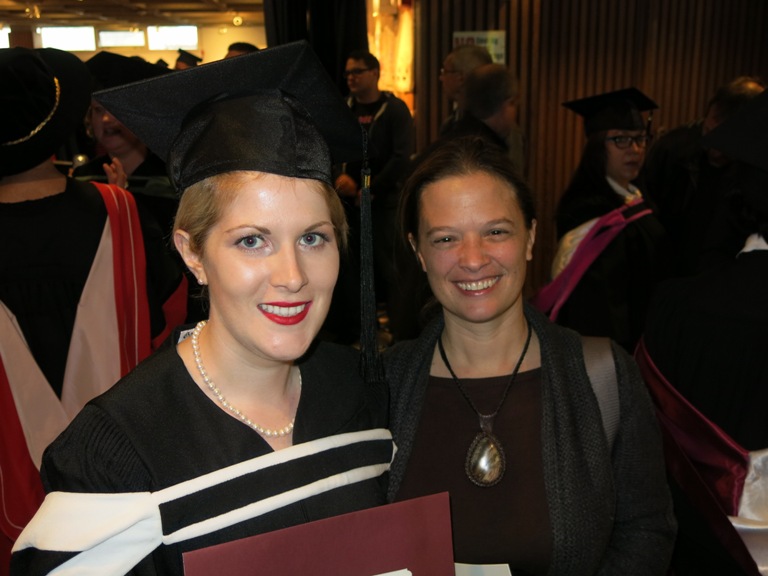 convocation in Corner Brook Oct. 4.
Erika Parrill accepted her degree with pride.
"I attended my first year as an undergraduate student at Grenfell in 2004. It was great to have the opportunity to return to a vibrant and growing campus this past year as a master's student," she said.
Ms. Parrill and her classmates embraced the unique challenges and opportunities that came with being program trailblazers.
"Being one of the first master's students at Grenfell definitely had its challenges, such as a lack of designated office space and housing for graduate students," said Ms. Parrill. "With that being said, having support from faculty and staff, particularly the library staff, made my overall experience at Grenfell an enjoyable one. The program proved to be even more challenging than my two undergraduate degrees and I believe that meeting that challenge helped me gain the skills needed as a policy professional."
Ms. Parrill is now looking for a career opportunity in environmental policy, particularly in her areas of expertise: environmental impacts of small-scale fisheries and Aboriginal environmental policy.