Holiday gift for the Autism Society
By Sharon Gray | Dec. 19, 2013
Members of the Medical Education Scholarship Centre (MESC) in the Faculty of Medicine had a special holiday gift for the Autism Society of Newfoundland and Labrador. On Dec. 16 they donated money raised through "Wear Your Jeans to Work" Fridays to help the society in its mission of promoting the development of individual, lifelong, and community-based supports and services for people with autism spectrum disorder, their families, and caregivers.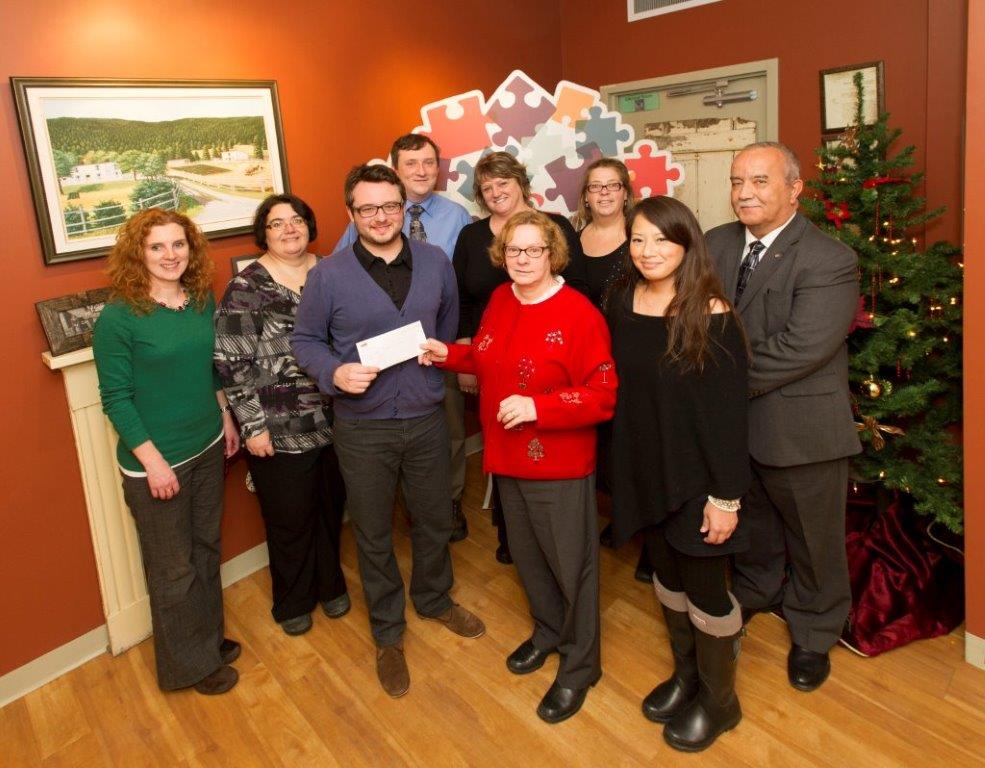 About $190 was raised by MESC staff through one dollar donations on "Wear Your Jeans to Work" Fridays. In the spirit of the season, the MESC staff members followed their holiday luncheon at the Autism Society by presenting the donation to Greg Knott, revenue development officer for the society.
Executive director Scott Crocker also attended the presentation.