Monday, Dec. 22, 2014, 3-5 p.m.
IIC-2014, Bruneau Centre for Research and Innovation
School of Graduate Studies
Holiday reception in appreciation of contributions to graduate education at MUN.  Drop in to meet the Deans and staff, and enjoy holiday snacks and refreshments.
Wednesday, Dec. 24, 2014, 10:30-11:30 a.m.
D.F. Cook Recital Hall, School of Music
Human Resources
All employees, retirees, students and families of Memorial University are invited to the traditional carol sing on Dec. 24 from 10:30-11:30 a.m.
Snapshot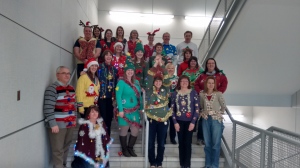 Seasons greetings