Lunch and Learn on Managing Cultural Diversity in Technical Professions
Friday, Sept. 27, 2013, 11:30 a.m.-1 p.m.
EN-4000
Faculty of Engineering and Applied Science and Professional Engineers and Geoscientists Newfoundland
In this presentation, Dr. Laroche, who consults on the impact of cultural differences in multinational organizations, will examine the challenges that foreign students experience in Canadian engineering co-op programs, as they try to study and work in Canada. He will provide concrete suggestions to students on how to maximize the return on investment (ROI) of their time and to faculty members on how to guide students through the major transition they are making.
<!--StartFragment--><!--EndFragment-->
Snapshot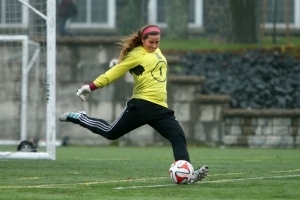 Go Sea-Hawks, go red!