Generosity rewarded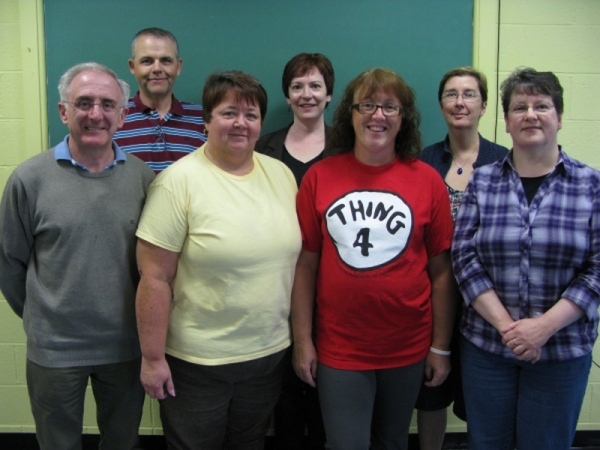 The Campus Food Bank's Christmas in June food drive this past summer provided some much needed nourishment for the Memorial community.

As in previous years, the volunteers at the food bank encouraged a little friendly competition by offering prizes to participants who collected the most points per capita and overall total points for a group. The prize is a coffee break, donated by the food bank.

This year, the Department of Biochemistry came out on top once more for total points earned. Pictured at their coffee break prize are front row (left to right) Department of Biochemistry members Martin Mulligan, Donna Jackman, Marie Codner and Christine Squire. Pictured in the back row (left to right) are Craig Skinner, Jan Mullins (representing Faculty Relations) and Anne Sinnott (representing the Campus Food Bank).

Following the Department of Biochemistry for total points collected are Facilities Management, Faculty Relations, the Ocean Sciences Centre and the School of Pharmacy.

The top five winners for points per capita are Faculty Relations, Department of Geography, School of Pharmacy, the Math Learning Centre and Computing & Communications. Faculty Relations will receive their prize Oct. 11.