Year in Review
Dec. 23, 2015
It's been an eventful year at Memorial University, full of progress and challenges. As December draws to a close, we are looking back on some highlights of the last year. You can learn more about each story by clicking the headline.
January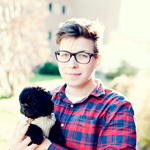 Grenfell student union president wins national advocacy award
Chelsea Noel, fourth-year visual arts student and president of the Grenfell Campus Student Union, was recognized with an Egale Canada Human Rights Trust award for participating in the 2014 #HearOurStory video campaign.
New simulator to expand offshore safety training
The Fisheries and Marine Institute (MI) of Memorial University's Centre for Marine Simulation will receive $6.15 million in funding for the new Hibernia Offshore Operations Simulator Facility.
Grenfell celebrates 40 years of printmaking in the province
St. Michael's Printshop celebrated its 40th anniversary with a reception to mark its achievements and its important connection to Grenfell Campus and Memorial University as a whole.
February
Bachelor of education for Nunatsiavut students complete first semester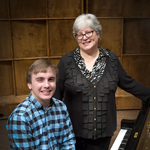 Memorial University made community-based Aboriginal teacher education a top priority by creating a new program with the Faculty of Education, specifically designed for the Northern Labrador Inuit educational context.
Half a million raised to replace 'work horse' pianos
A reception and special concert with world-renowned pianist Angela Cheng was held in the D.F. Cook Recital Hall in the School of Music to celebrate the end of the Keys to Success fundraising campaign which raised half a million dollars to replace or refurbished pianos in the School of Music.
Grenfell Campus students and faculty collaborate on Canada House window project
Queen Elizabeth was among the dignitaries to open the refurbished Canada House in London, England, recently, and to view the window project collaboration between Grenfell Campus's visual arts faculty, staff and students and Canada House.
March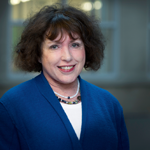 Memorial University appoints new provost and vice-president (academic)
Dr. Noreen Golfman was appointed Memorial University's new provost and vice-president (academic) by the Board of Regents on March 26, 2015.
Memorial University student wins prestigious Prime Minister's Volunteer Award for Let's Talk Science outreach
Cody O'Brien, a Memorial University of Newfoundland biochemistry major and avid Let's Talk Science volunteer, has been named Community Leader (Atlantic) in the 2015 Prime Minister's Volunteer Awards.
Fourth-year Sea-Hawk basketball forward Noel Moffatt is the 2014-15 recipient of the Canadian Interuniversity Sport (CIS) Ken Shields award for outstanding student-athlete.
April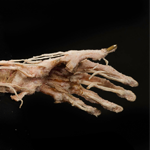 Body smart
Memorial University hosted a public exhibition, titled Body Works, using some of the magnificent collection of anatomical specimens prepared by Dr. Shakti Chandra, a professor of anatomy at the Faculty of Medicine, which were created for teaching during her sabbatical year in 2010-11 in Germany with Dr. Gunther von Hagens.
Memorial student named finalist in national Storytellers challenge
Joshua Smee's submission, titled Your Community's Influence On Your Life, landed the Memorial graduate student a coveted finalist spot in the 2015 Storytellers national challenge by the Social Sciences and Humanities Research Council of Canada (SSHRC).
Memorial University awarded two Canada Research Chair positions
Dr. Craig S. Moore has been named a Tier 2 Canada Research Chair in Neuroscience and Brain Repair while Dr. Michelle Ploughman was named a Tier 2 Canada Research Chair in Rehabilitation, Neuroplasticity and Brain Recovery.
May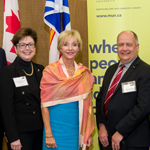 Memorial University opens $29.1-million Craig L. Dobbin Genetic Research Centre
Taking advantage of Newfoundland and Labrador's original gene pool and relatively closed environment, Memorial University officially opened the Craig L. Dobbin Genetics Research Centre, a state-of-the-art genetics research centre, to study genetic patterns and certain diseases.
$2.6-million investment supports fisheries science
World-class fisheries science at the Marine Institute's Centre for Fisheries Ecosystems Research (CFER) continued to be supported by the provincial government with t$2.6 million from Budget 2015.
Vision 20/20 launched at Grenfell Campus
Grenfell Campus launched Vision 20/20, a strategic plan that will provide a strategic path for the campus for the next five years.
June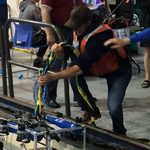 International MATE ROV competition a success
The 14th annual competition was hosted and supported by the Fisheries and Marine Institute of Memorial University (MI) and the National Research Council's (NRC) Ocean, Coastal, and River Engineering (OCRE) facility. The competition challenged more than 700 students from 16 countries around the world to design, build and pilot an ROV.
Atlantic Ocean Research Alliance launches first trans-Atlantic mapping survey
A multinational team of Canadian, European and American ocean mapping experts launched the first trans-Atlantic mapping survey under the Atlantic Ocean Research Alliance. The team will map the seafloor between St. John's, Newfoundland and Labrador, and Galway, Ireland.
July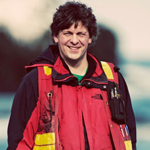 Earth Sciences prof named Fellow of the Geological Society of America
Dr. Stephen Piercey, a professor of Earth Sciences and the NSERC-Altius Industrial Research Chair in Mineral Deposits, was elected as a Fellow of the Geological Society of America (GSA).
International study co-authored by Memorial archaeologists confirms timing of North America's first migration wave
An international study reveals that the ancestors of all present-day Native Americans arrived in the Americas as part of a single migration wave, approximately 23,000 years ago.
Some of the best minds working in environmental research in the province and a select group of international researchers and representatives from government, industry and the creative arts convened to stage an ecological intervention on the west coast of Newfoundland.
August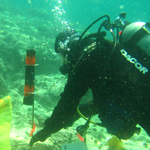 Scientific diving course puts marine life at students' fingertips
For two weeks in June a group of undergraduate and graduate students from four academic disciplines ― biology, archaeology, psychology and geography – braved the 3 C waters of the Atlantic Ocean as part of a new course, OCSC-4000 Scientific Diving Methods, taught by Dr. Patrick Gagnon.
Director of Internationalization Office appointed
Sonja Knutson has been appointed director of Memorial's Internationalization Office. She will provide strategic and administrative leadership to the univesrity's Internationalization Office.
Battery Facility Graduate Accommodations ready for first residents
Memorial is very pleased to welcome graduate students to the Battery Facility. The neighbourhood is beautiful and historic, and the graduate students who'll live there will make a great addition to an already vibrant community.
September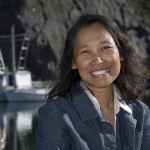 Small-scale fisheries research leads to big-time nomination
Dr. Ratana Chuenpagdee was named a finalist for a Social Sciences and Humanities Research Council (SSHRC) Impact Award in recognition of her groundbreaking work on small-scale fisheries. Dr. Chuenpagdee is a professor of geography in Memorial's Faculty of Arts and the Canada Research Chair in Natural Resource Sustainability and Community Development.
Computer scientists and nurses pair up to create teaching software
Although many techniques for evaluating a patient's lung condition exist, listening to the sounds their lungs make remains an invaluable clinical tool for medical practitioners. For the past six years, Dr. Oscar Meruvia-Pastor, Computer Science, has been working on a project to assist nursing students with learning this vital procedure.
Grenfell Campus celebrates 40 years
Grenfell Campus held a weeklong 40th birthday party, complete with a concert by Memorial alums The Once.
October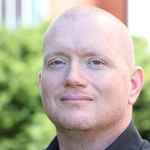 Military to MBA

Memorial's business programs are helping a former member of the military transition into civilian life. Jason Dicks spent 18 years in the Canadian Armed Forces, first as an Infantry soldier and then as a plumbing and heating technician. After completing a BBA at Memorial, he earned his MBA at fall convocation.
Fifty years of scholarship results in Inuktitut dictionary
The Nunavuit Arctic College has officially released Utkuhiksalingmiut Uqauhiitigut Uqauhiliurut, Dictionary of Utkuhiksalingmiut Inuktitut Postbase Suffixes. The dictionary was authored by Memorial University anthropologist Dr. Jean Briggs, Dr. Alana Johns, University of Toronto, and Conor Cook of Inuit Uqausinginnik Taiguusiliuqutiit.
Hockey champs return to campus for 50-year anniversary
Memorial University's senior Beothuks hockey team is battling the defending champion Guards for the Boyle Trophy in Game 7 of the city championship. You can feel the stands at Memorial Stadium shaking under your feet. That was April 6, 1965.
November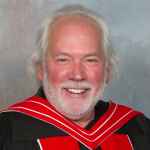 'Circle of Conversation'
A $7.4 million project led by Dr. Tom Gordon, professor emeritus, School of Music, and a musicologist with a long history of engagement with Labrador Inuit culture, will merge collaborative academic research with traditional knowledge for the protection, preservation and revitalization of Labrador Inuit culture and language.
Memorial researcher invents first genetically modified animal approved as food in U.S.
The life's work of a Memorial University of Newfoundland researcher has taken a long road from an experiment in a laboratory to kitchen tables in the United States. Dr. Garth Fletcher, head, Department of Ocean Sciences, co-invented the technology behind the first genetically modified animal approved as food by the U.S. Food and Drug Administration (FDA) on Thursday, Nov. 19.
Engineering student is Canada's Smartest Person
Fourth-year electrical engineering student Katy Warren has been named Canada's Smartest Person on the CBC Television show of the same name.
December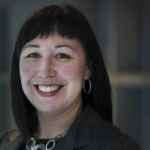 Advancing Aboriginal education at Memorial University
Memorial is moving forward with the development of a new certificate program that will be available to students across all disciplines.The proposed new certificate in Aboriginal and Indigenous studies is designed for anyone interested in learning about the history, cultures, languages, beliefs and experiences of Aboriginal and Indigenous Peoples.
New research suggests benefits of eating during labour
Researchers from the Faculty of Medicine recently presented findings at a conference that suggest most women can skip fasting and would actually benefit from eating a light meal during labour.
Spine biomechanic research arrives at Memorial
Dr. Diana De Carvalho, a leading researcher in spine biomechanics, has joined the Memorial University research community as the inaugural Canadian Chiropractic Research Foundation Professor in Spine Biomechanics.